Industrial Line Stripe Coating System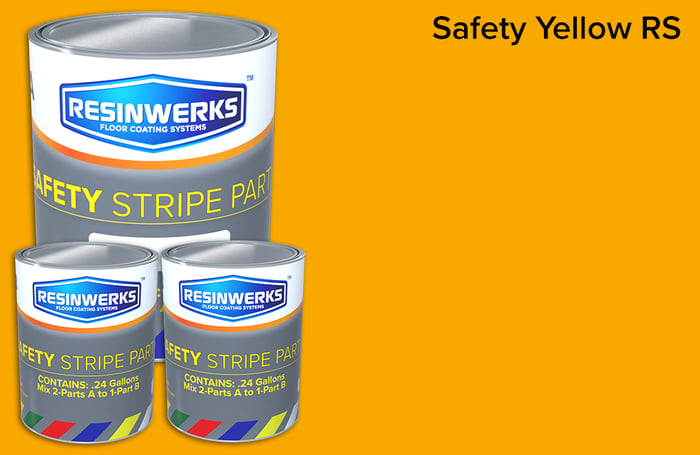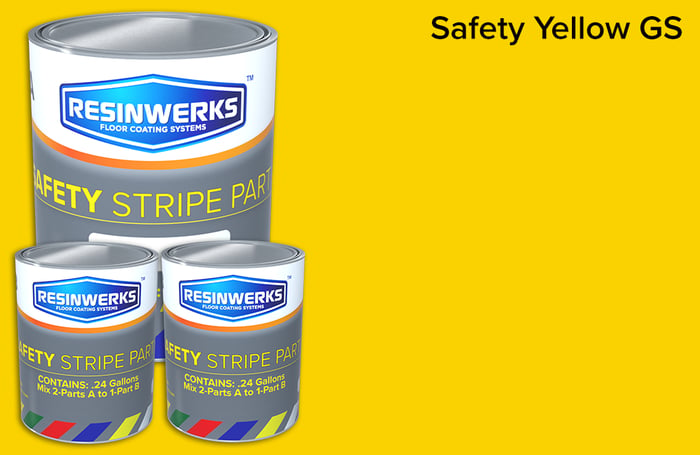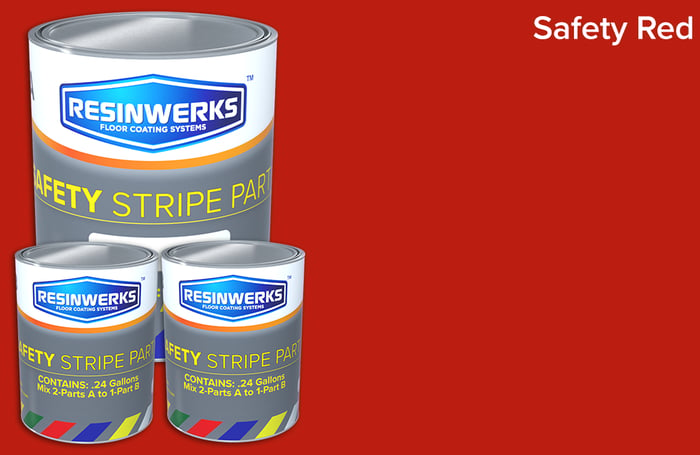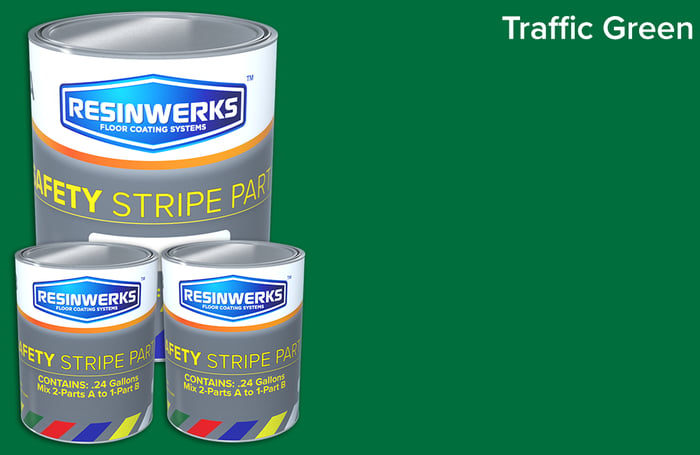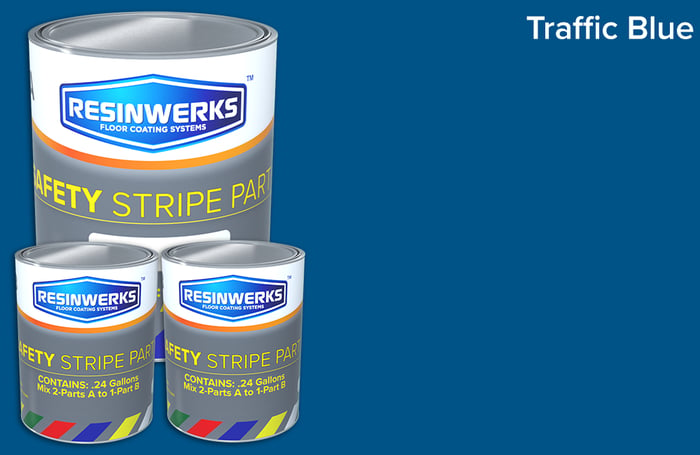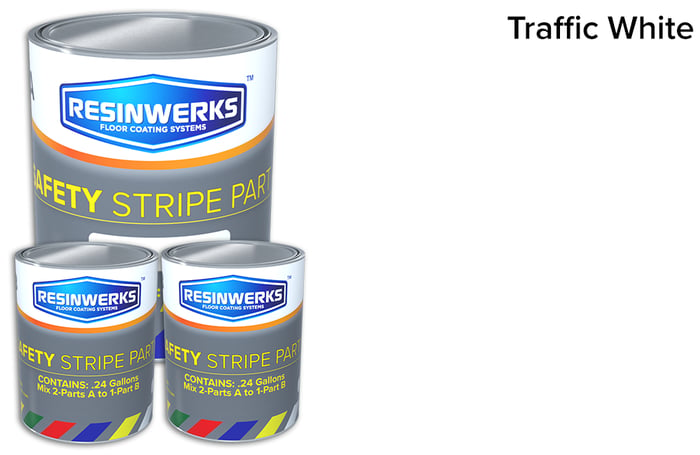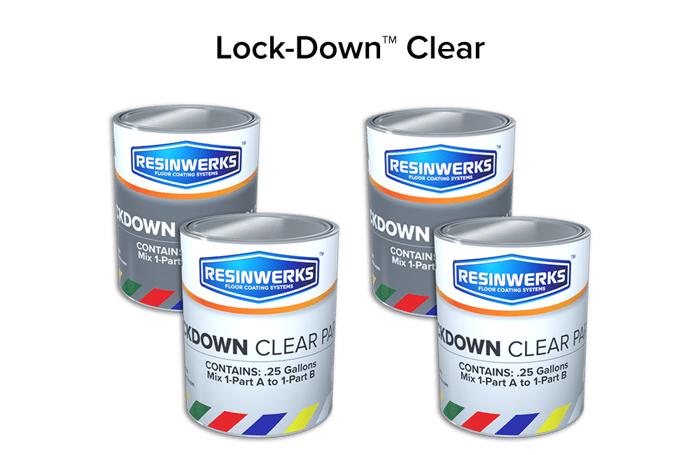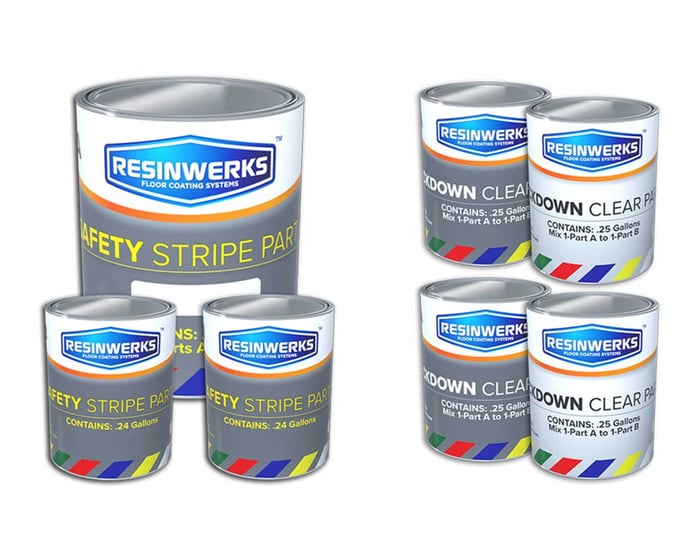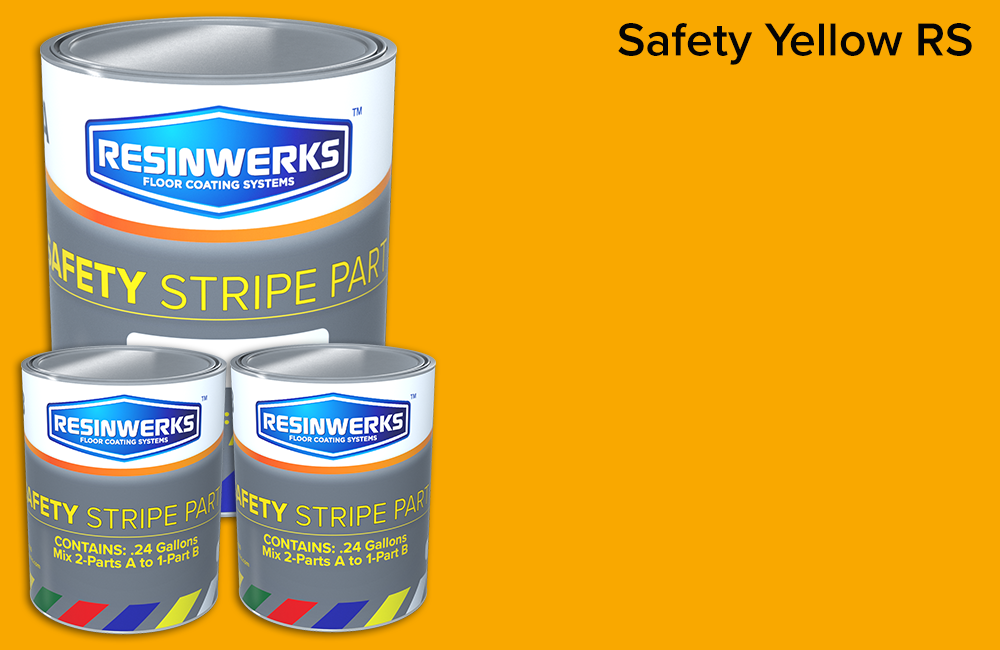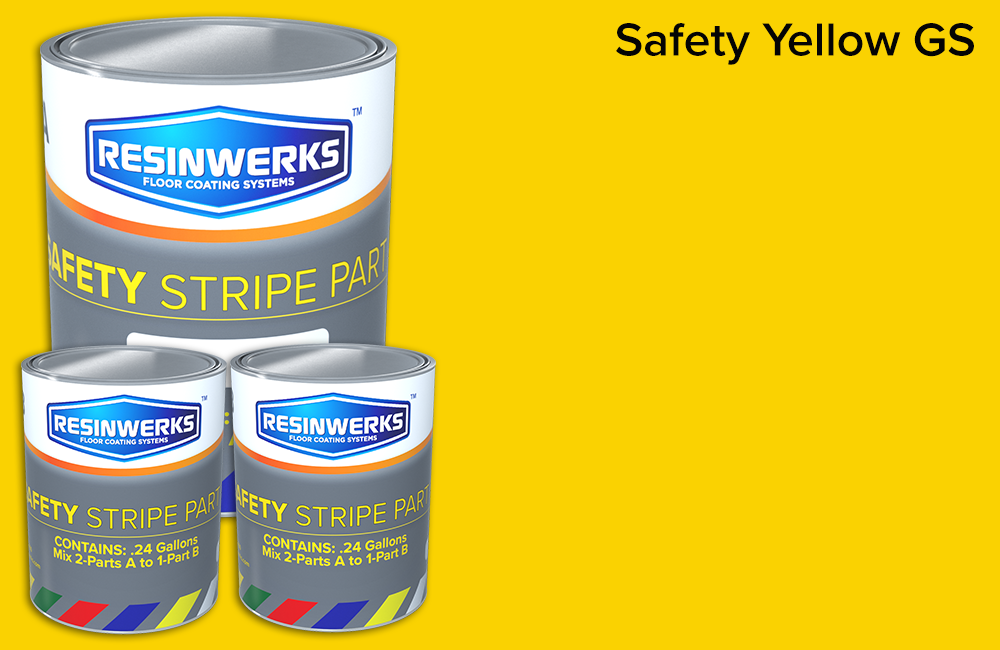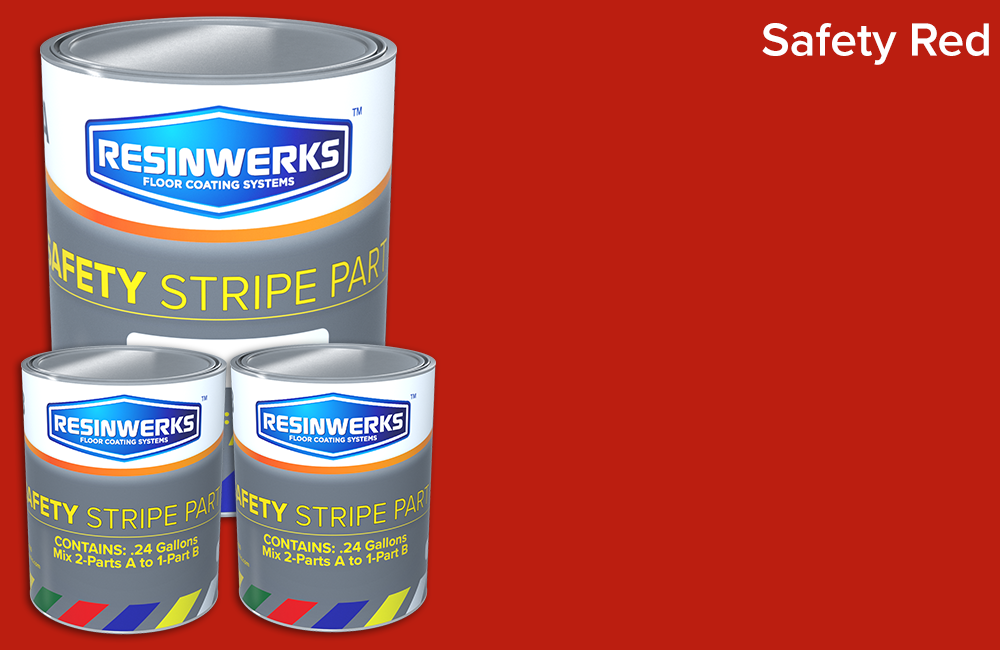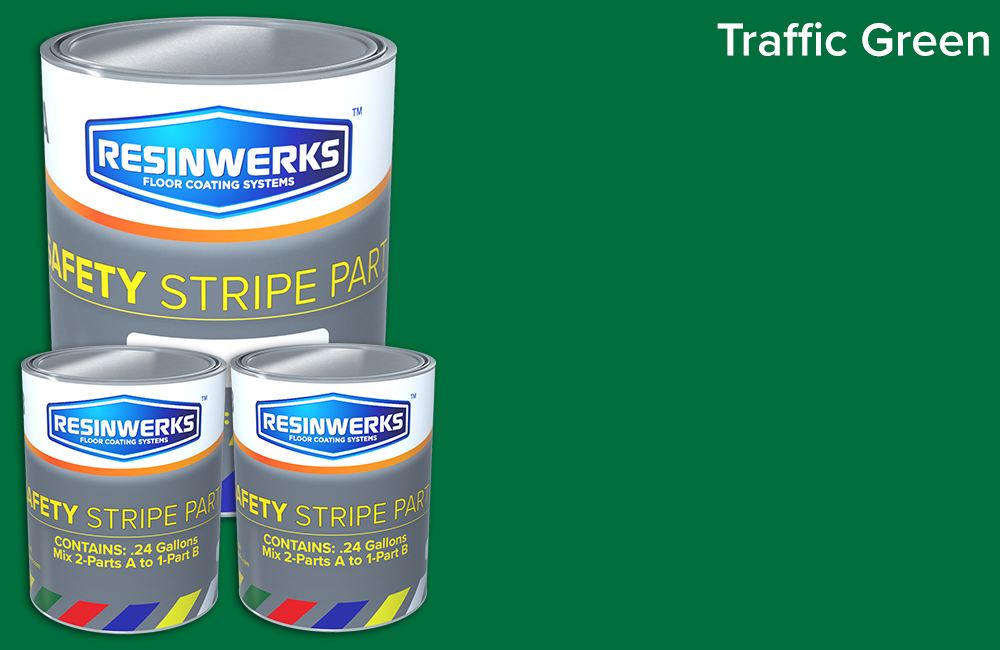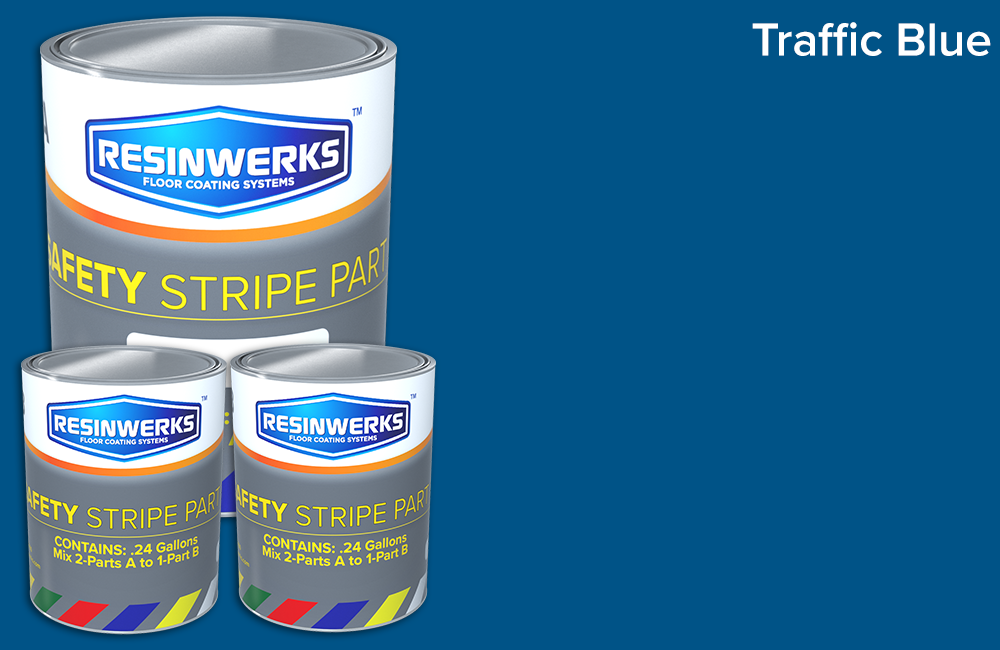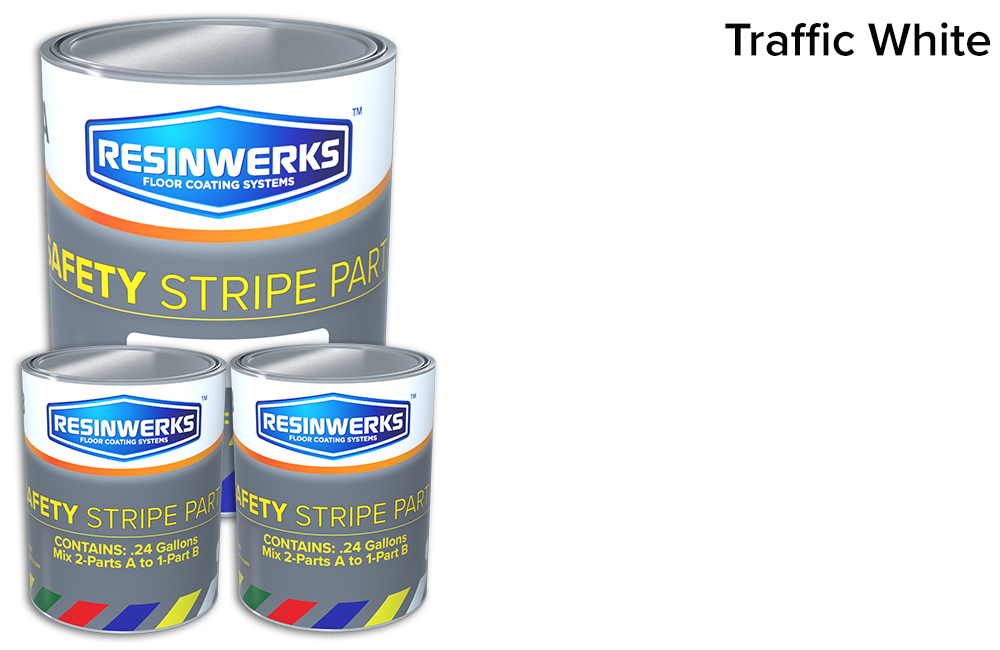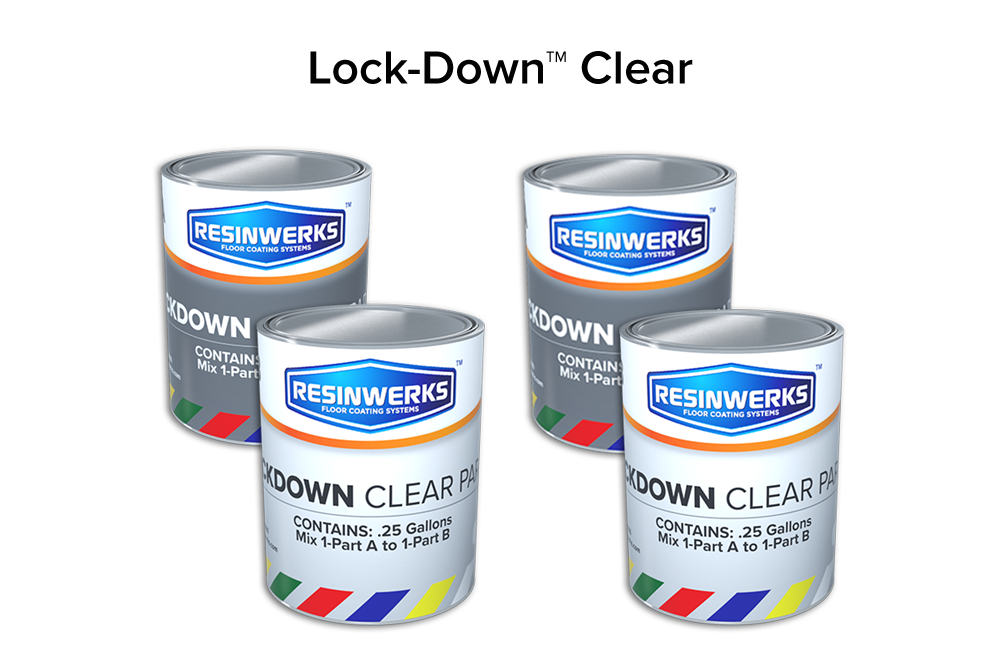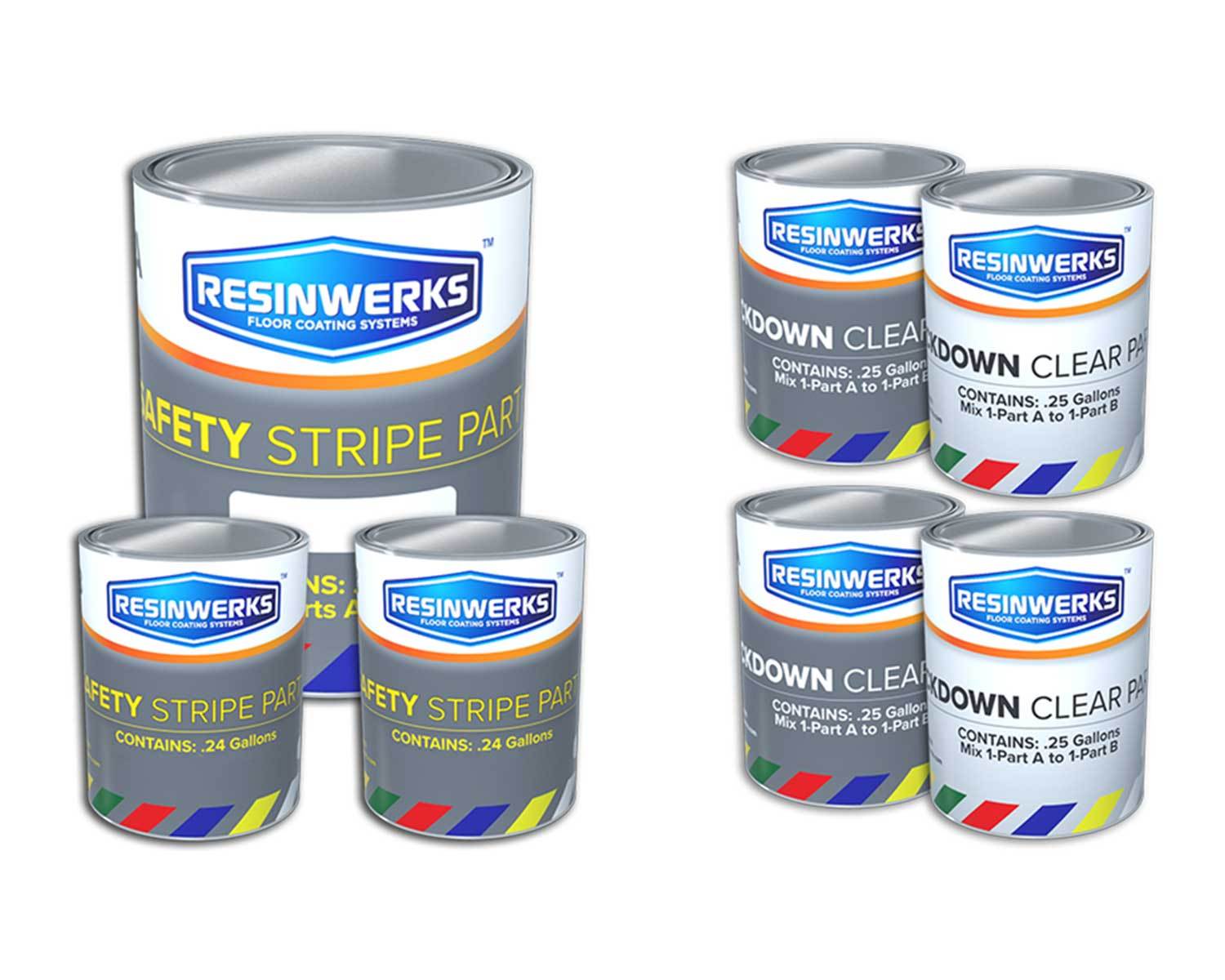 Safety Line Stripes Made Easy
The Resinwerks Stripe Kit System was designed for heavy traffic commercial and industrial settings requiring high performance safety and traffic markings. These fast-drying materials offer installers an efficient, high performance solution that may be used in conjunction with Resinwerks resinous flooring systems. Available in 6 standard safety and traffic colors with custom colors available.
The Resinwerks stripe kit system consists of a 3-step process:
Following tape application, clear Lock-Down is applied along tape seams to "lock-in" tape and prevent bleed.
This is followed by a single coat of our proprietary pigmented stripe resin material with the color of your choosing. Custom safety colors are also available.
A final clear seal coat is applied over the pigmented stripe and the tape is pulled.
Clear "Lock-Down" and Sealer Kit: 4 1-qt units; mix ratio 1 part A to 1 part B

Pigmented Stripe Kit: 96oz (.75 gal) Part A, two 32oz (.25-gal) part B; mix ratio 3 parts A to 2 parts B

Coverage: 600 Linear ft per kit @ 4" wide
Single-Coat 100% color opacity

Suitable for use over concrete or existing coatings

System eliminates potential for bleed under
More Urethane Topcoats Products
VIEW ALL
Get In Touch Today
Contact us to discuss your application, get samples
or schedule an estimate.
Subscribe
To our newsletter