Easy to Use Polyaspartic Coatings
The Resinwerks team was among the early pioneers in the development and manufacturing of polyaspartic aliphatic polyurea floor coating technology. Nearly 20-years later, this innovation continues with the Kinetic™ line of polyaspartic floor coatings. Kinetic™ encompasses three unique fast-dry formulas that have been engineered for superior performance, ease of use, and minimal VOCs.
Ensure a premium finish with longer working times and optimal flow viscosity - all without the use of harsh solvents and high VOCs. Interested in trying some out? Contact us today and we'd be happy to send you out a kit for your next project.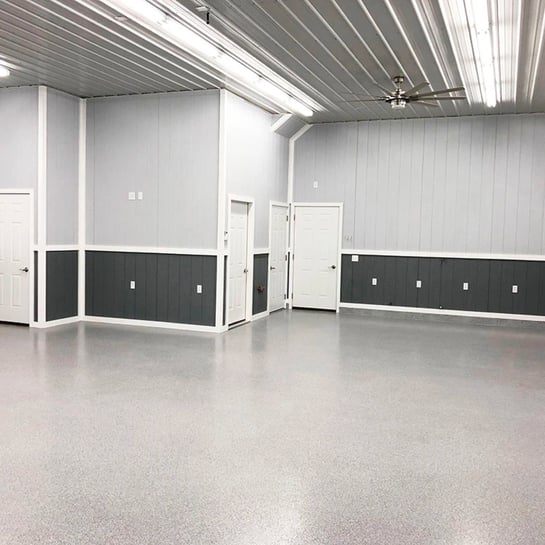 Fast Cure without the Hassle
Resinwerks Kinetic™ polyaspartic coatings are ideal for rapid return to service applications requiring superior long-term performance. Our line was developed to offer contractors complete control over their projects with environmentally-friendly low-VOC polyaspartics that provide for long working times and excellent performance. All Kinetic™ polyaspartics utilize a simple 1:1 mix ratio and are available in either 2 or 10-gallon kits.

Kinetic™ - 72% solids solvent borne polyaspartic, Superior working time with easy-to-use viscosity and long working times.

Kinetic™ 85 - 85% Solids polyaspartic coating with excellent chemical and hot-tire pickup resistance. Available in standard as well as "slow-set" cure.

Kinetic™ HS - High Solids polyaspartic coating with minimal installation odor. Suitable for interior projects. Available in standard as well as "slow-set" cure.
Long-Term Durability
The Kinetic line of polyaspartics provides owners with unparalleled long-term performance and the ability to customize flooring systems to suit their needs. These unique materials are completely UV stable and unlike epoxies, will not amber or fade when exposed to the sun. Kinetic polyaspartics form a highly integral cross link bond that results in superior levels of adhesion, durability and chemical resistance.

Kinetic systems are ideally suited for a range of fast return to service applications including car dealership service areas, garage floor coatings and industrial manufacturing floors. Available in clear or pigmented form, Kinetic Polyaspartics may be used to in all types of floor and wall coating systems. They are dry to walk-on in as little as one hour, with next-day full return to service. This means reduced down-time and greater efficiencies for your operation.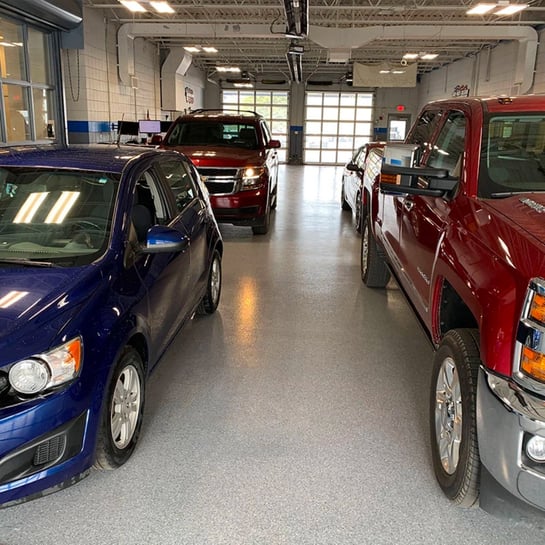 Get In Touch Today
Contact us to discuss your application, get samples
or schedule an estimate.
Subscribe
To our newsletter