The Bio-Cem™ polyurethane concrete system from Resinwerks utilizes the very latest in green-friendly raw material technology. These bio-based flooring systems provide floors with exceptional resistance to aggressive chemicals as well as mechanical and thermal shock. Bio-Cem™ is engineered for fast-turn around with performance suited for the most demanding applications, including slabs with elevated moisture vapor emissions.
Bio-Cem™ is widely used in applications such as food & beverage manufacturing, breweries and commercial kitchens. Our system consists of a thick-build polyurethane concrete slurry, easy-to-install self-leveling slurry, urethane concrete topcoat and cove base mortar for vertical applications. All materials may also be top-coated with any Resinwerks urethane or polyaspartic topcoat.
CASE STUDY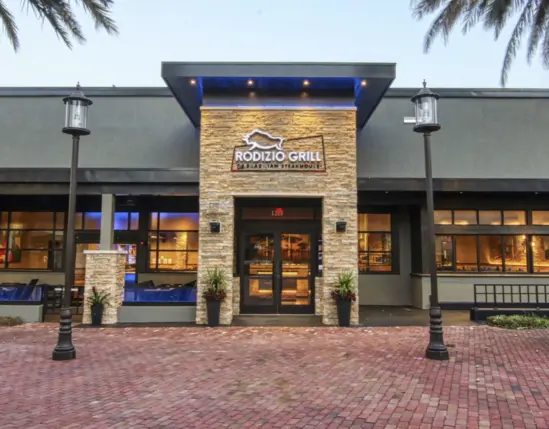 Rodizio Grill
As one of the very first Brazilian Steak House chains in North America, this restaurant has been serving large quantities of fine meats and other products for decades. These restaurants are extremely high-traffic applications, with chefs and servers working feverishly to deliver all you can eat steaks, chicken and anything else you can imagine. As such, a sanitary flooring system is critical for safety and efficiency. See how Resinwerks solved their flooring challenges on a tight timeline by clicking the link below.
LEARN MORE
Get In Touch Today
Contact us to discuss your application, get samples
or schedule an estimate.
Subscribe
To our newsletter