Rapid H20™ EP
Thick-Build, Fast-Cure, Water-Based Epoxy
Rapid H20™ EP is a unique "thick-build" water-based epoxy that is designed to cure fast. It may be applied up to 20-mils thick wet, providing an excellent base coat to receive chip or quartz aggregates. It has a long 45 minute working time and is dry to walk on within 3 hours. At around 45-minutes, the material immediately evacuates any water and snap-cures. This process tightens the film and helps to ensure a consistent and even broadcast.
A 0-VOC material, Rapid H2O™ EP is available in both clear and pre-pigmented standard colors. There is virtually 0-odor and tools may be cleaned post application with water, making it a safe and easy to use alternative to traditional solvent based coatings. Rapid H2O EP may be used as a stand-alone finish or with any one of our Resinwerks top-coats.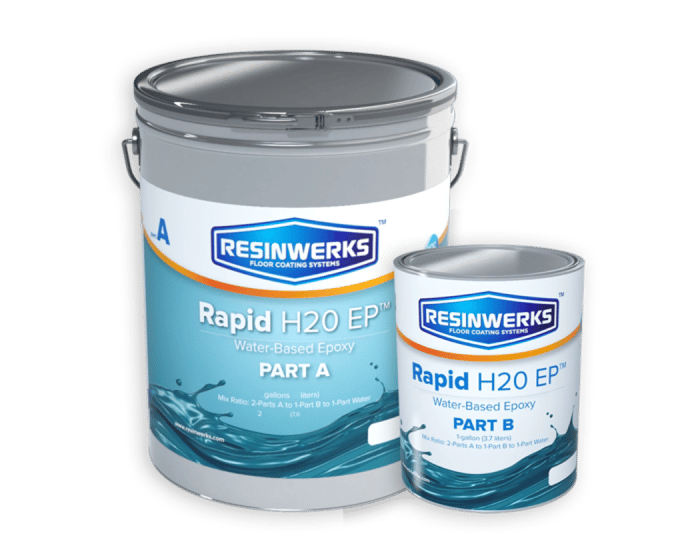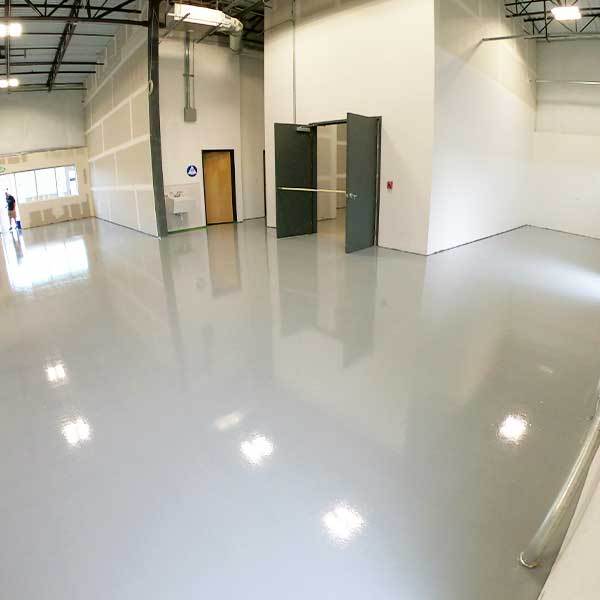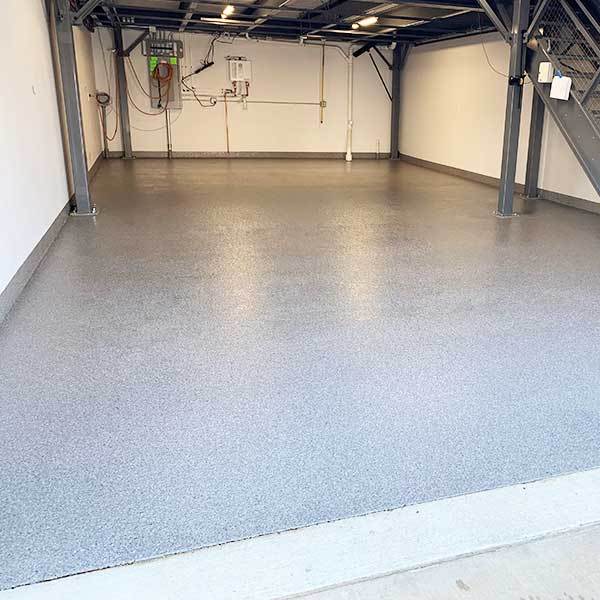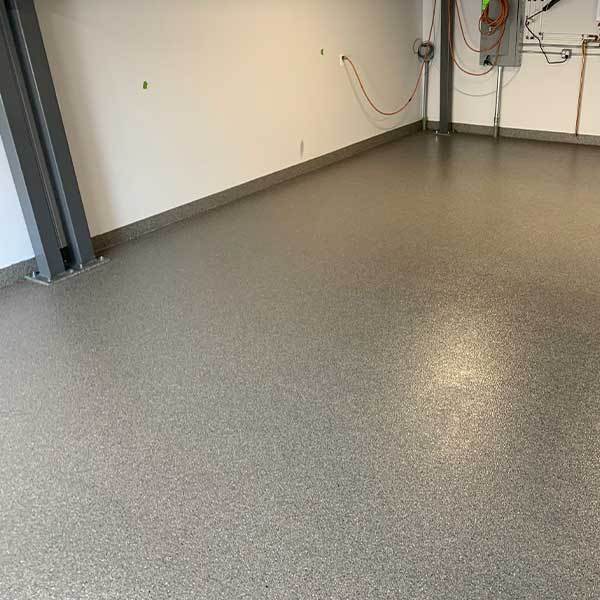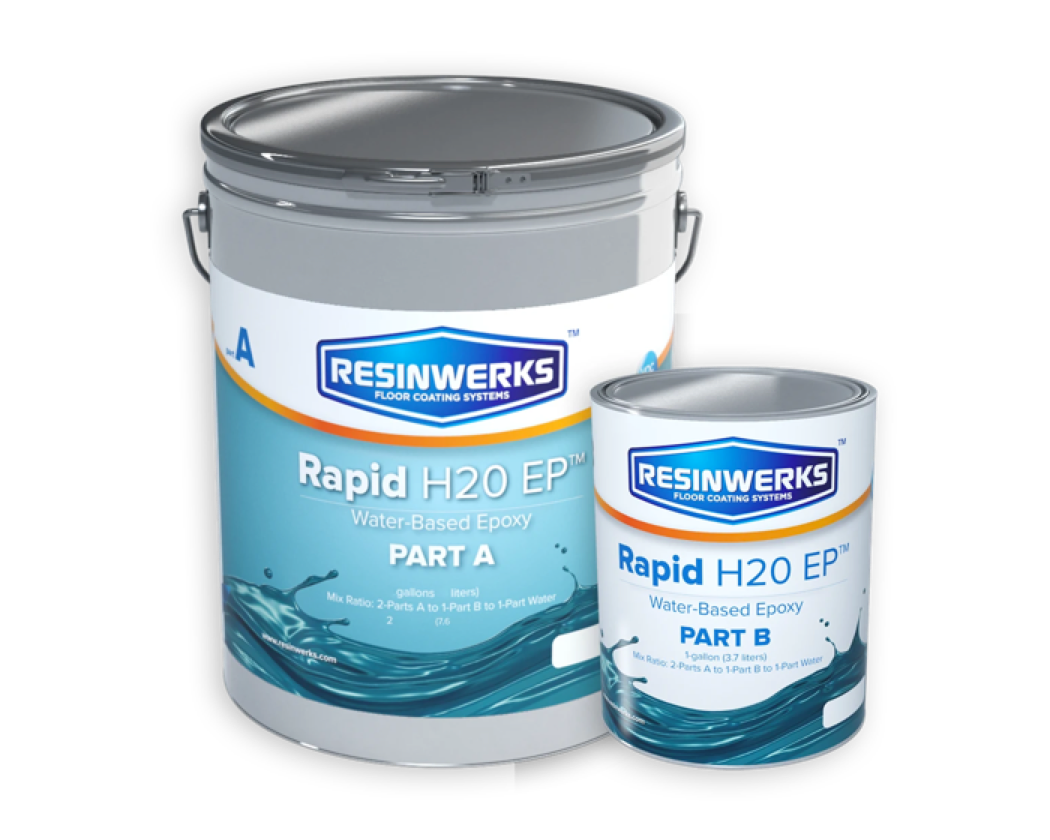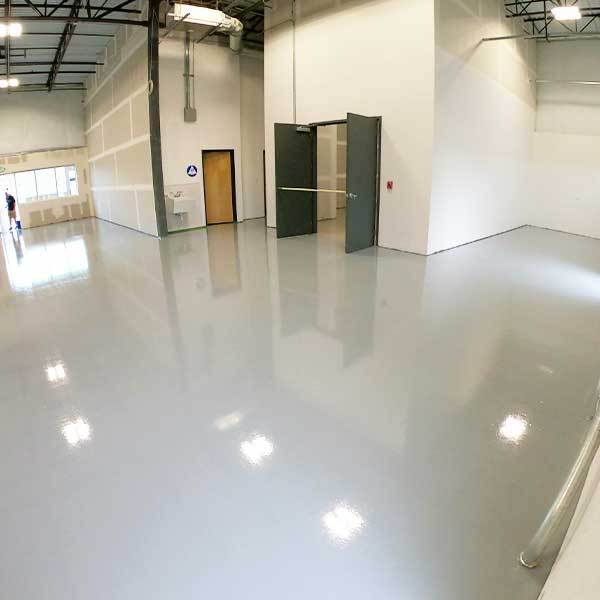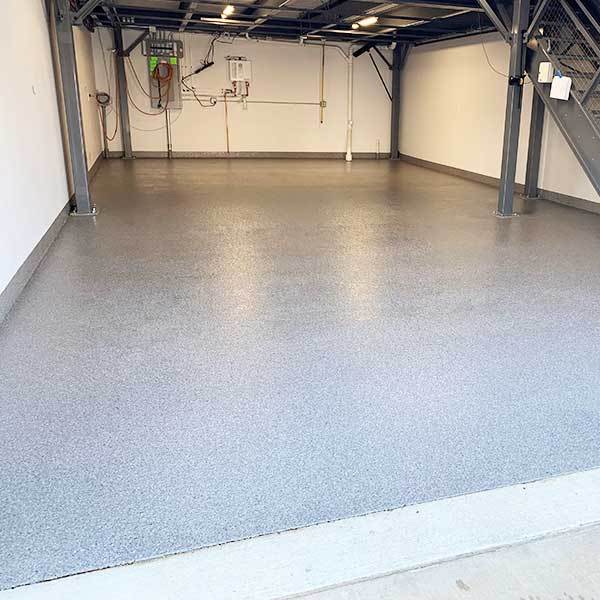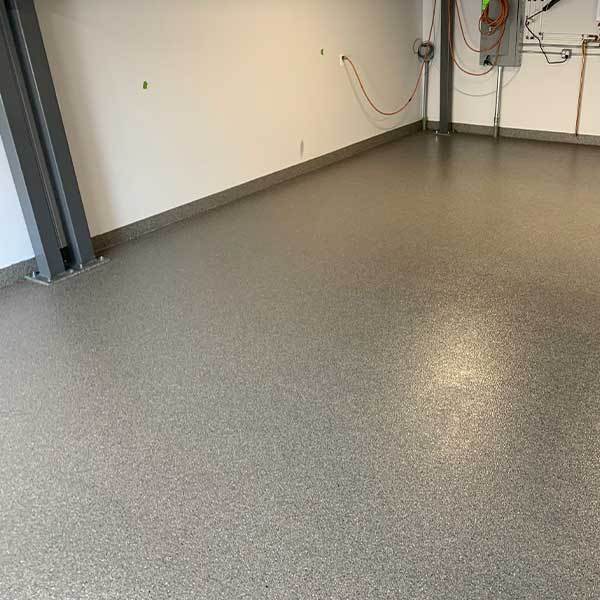 Features and Benefits
Thick build application up to 20 mils

0-VOC and NO odor

Economical

Fast dry times

Excellent base coat for chip or quartz
Product Technical Specifications
Mix Ratio: 2 Parts A to 1 Part B, reduced with 1-gallon of water

3-gallon kit reduced with water to 4 gallons

Clear or pre-pigmented standard colors

Cloud Grey, Smoke Grey, Owl Grey, Flint, Buff, White, & Black
No video selected
Select a video type in the sidebar.
Get In Touch Today
Contact us to discuss your application, get samples
or schedule an estimate.
Subscribe
To our newsletter