Rapid H20™ EP
Fast-Cure Primer & Broadcast Coat
Rapid H20™ EP represents the very latest in water-based concrete coating technology. With virtually no odor and zero VOCs, this unique material demonstrates outstanding adhesion to concrete and excellent long-term color stability. Rapid H2O™ EP features a dry-time of 60-90 minutes in standard conditions, making it an excellent selection for fast turn-around applications.
With a viscosity and consistency of a high-flow 100% solids epoxy, Rapid H2O™ EP does an excellent job receiving flake broadcasts. It's unique "flat flake" technology snap cures after 25-30 minutes, evacuating latent water from the system and pulling the flake in tight to the substrate. The result is a remarkably even and consistent broadcast that reduces scrape time while optimizing topcoat yield. Available in clear as well as all standard pre-pigmented colors, Rapid H2O™ EP is an odor-free and easy to use alternative to traditional solvent based coatings.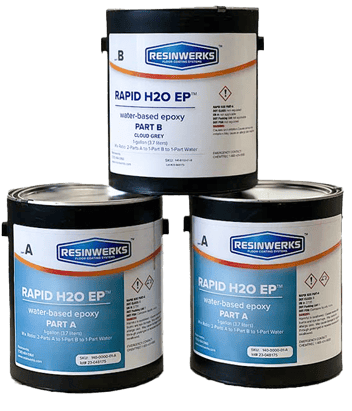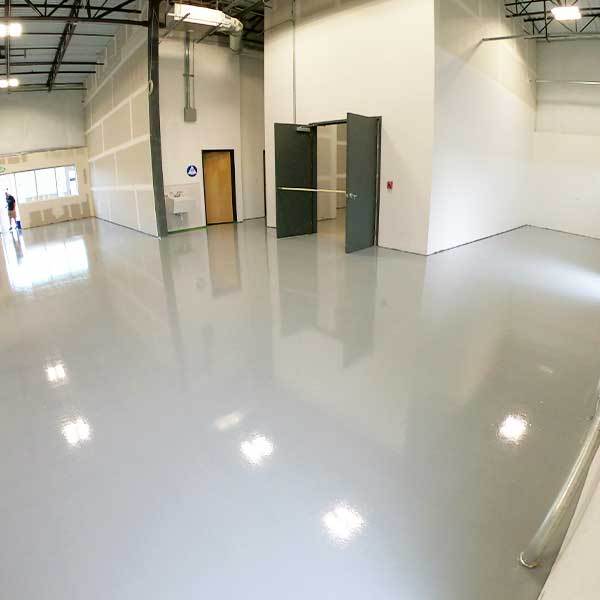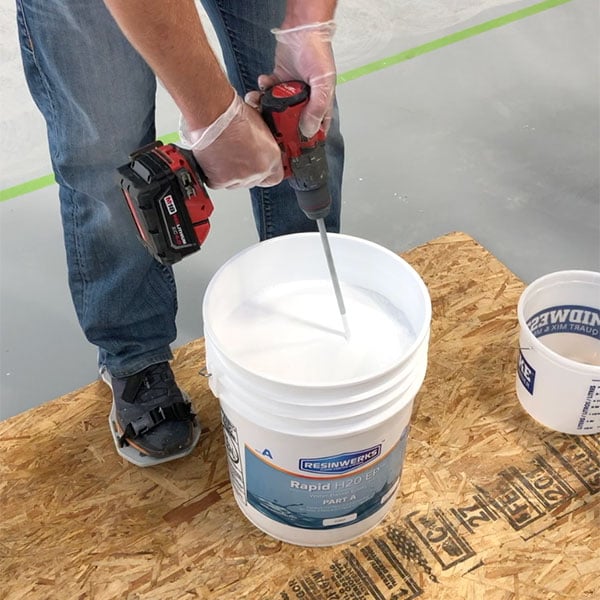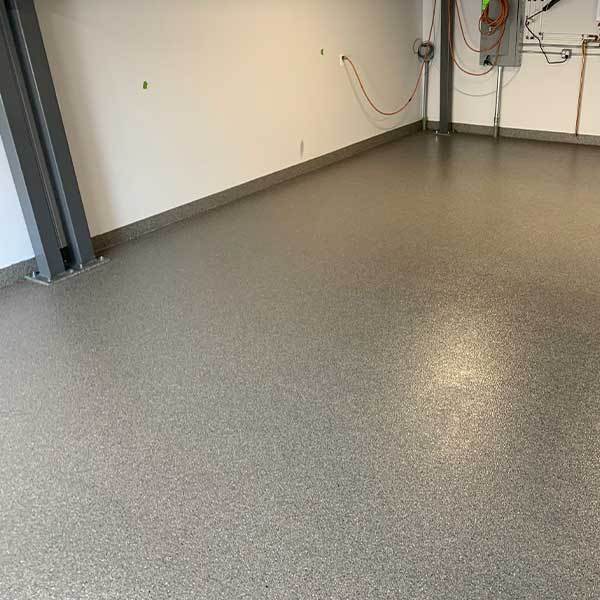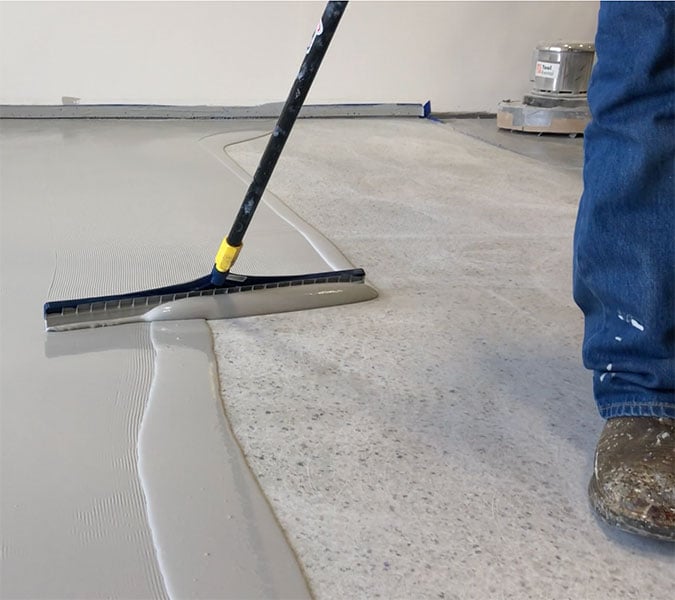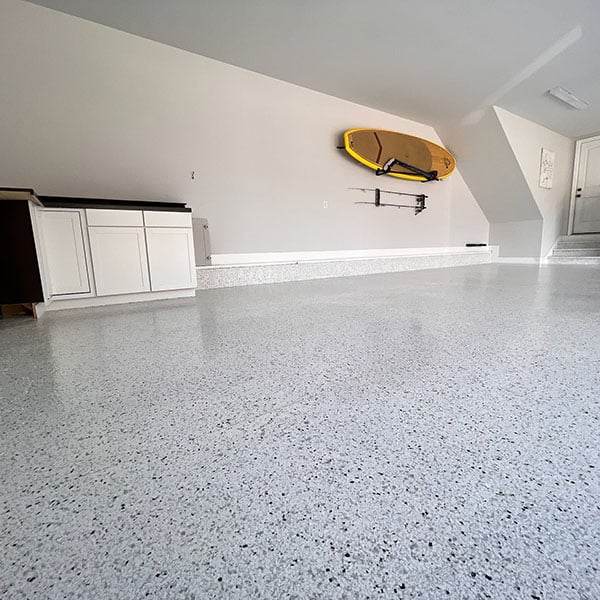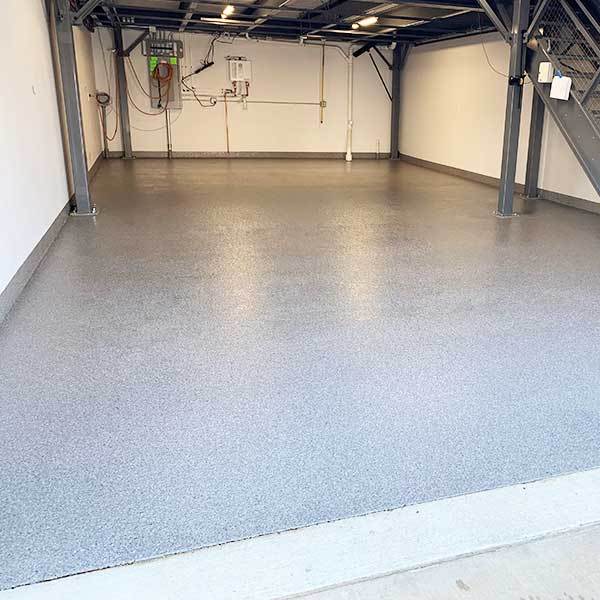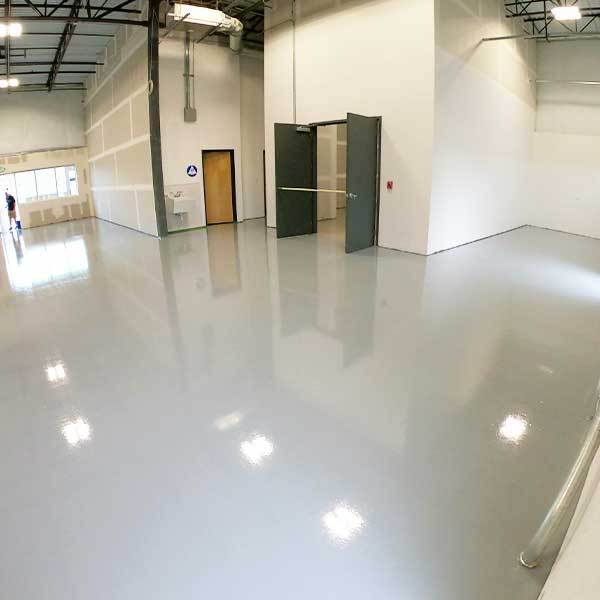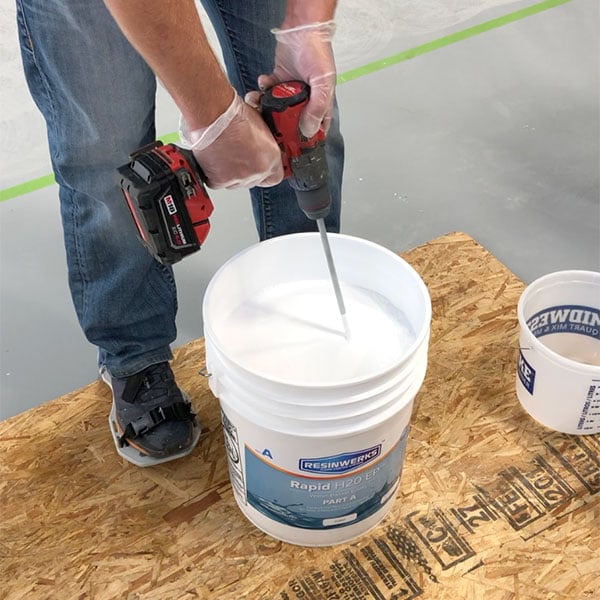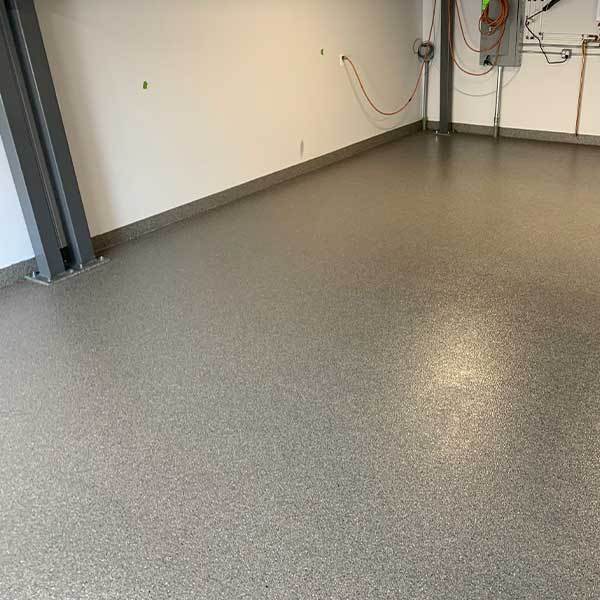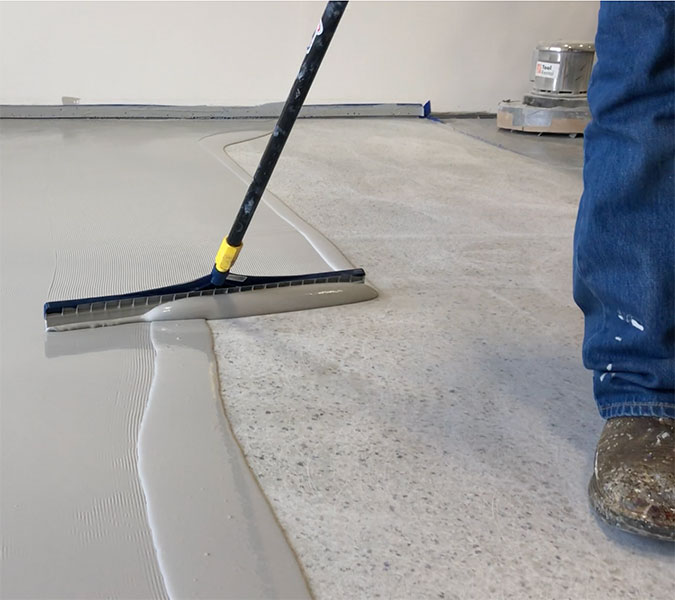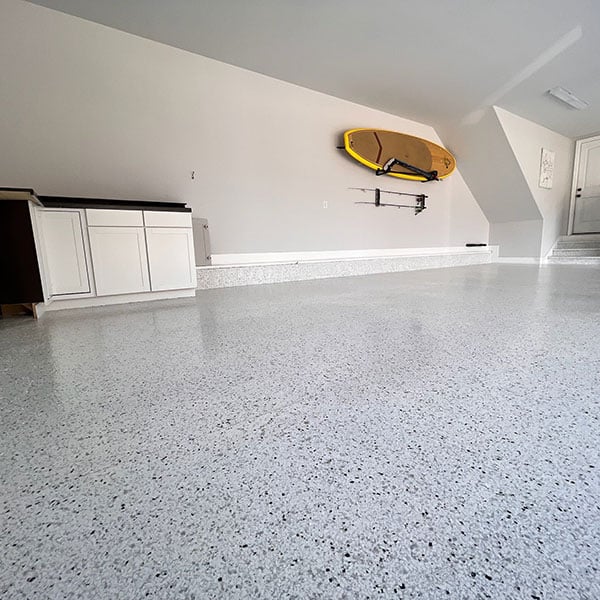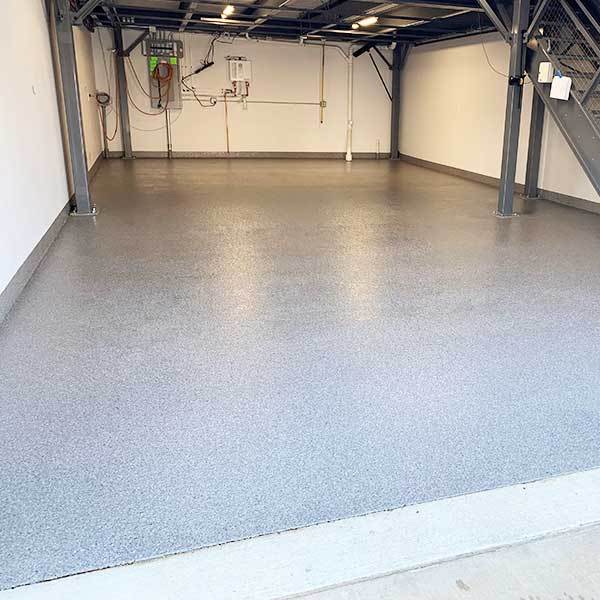 Features and Benefits
Thick build application up to 16 mils (wft) and 8 mils (dft) mils

0-VOC and no odor

Economical 4-gallon mix (reduced)

Superior adhesion (500+ PSI) and UV stability

Fast dry times

Excellent base coat for flake systems

Easy to use, fast-cure base coat in hot and humid applications

Ideal base-coat for Resinwerks Simerrazzo™ (simulated terrazzo) flake systems
Product Technical Specifications
Mix Ratio: 2 Parts-A to 1 Part-B, reduced with 1-part water

3-gallon kit reduced with water to 4 total gallons

Available in Clear or pre-pigmented standard colors: Cloud Grey, Smoke Grey, Owl Grey, Buff, White, and Black
LEED Compliance and CDPH Declaration
Get In Touch Today
Contact us to discuss your application, get samples
or schedule an estimate.
Subscribe
To our newsletter