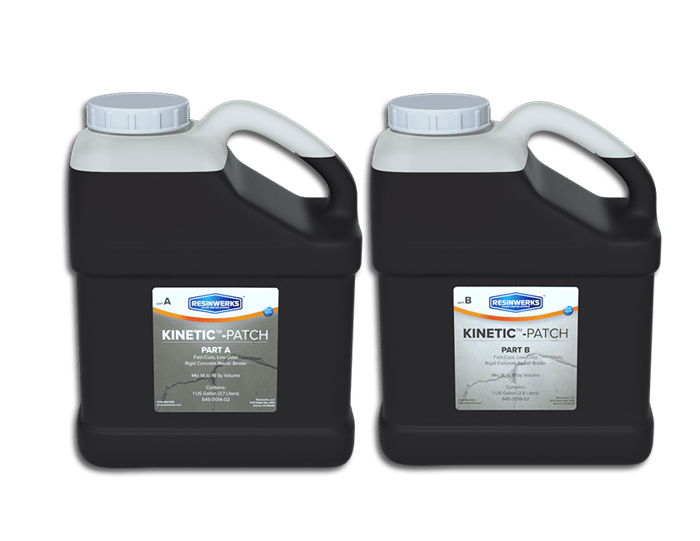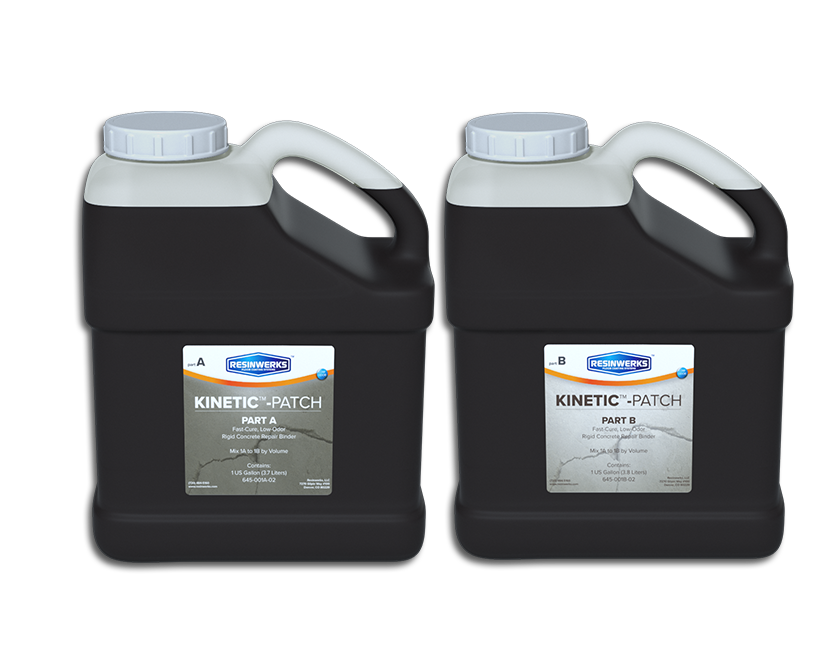 Rapid Set Repairs with No Odor
Kinetic™ Patch is a 2-part rapid set repair binder for concrete. This low-viscosity material is designed for quickly rebuilding spalled or damaged concrete surfaces. While Kinetic patch is a unique formulation that offers minimal odor both during installation and during the grinding process once cured.
It is engineered to deeply penetrate into concrete substrates and provides for a high-strength repair that will not become brittle over time. It sets in minutes and is ideally suited for applications requiring a fast turn-around.
Mix Ratio: 1 Part A to 1 Part B

Packaging: 2-Gallon Kits
Fast concrete repairs

Concrete anchoring

Rebuilding concrete joints
More Concrete Repair & Cove Products
VIEW ALL
Get In Touch Today
Contact us to discuss your application, get samples
or schedule an estimate.
Subscribe
To our newsletter