BioCem™ Mono-Floor Slurry (MF)
Polyurethane Concrete Slurry
BioCem™ Mono-Floor Slurry (MF) is a heavy-duty polyurethane concrete application that is applied at a thickness of 3/16" and may be broadcast with sand up to a final thickness of 1/4". Offering superior resistance to impact, thermal shock, and moisture vapor emissions, BioCem™ MF may be installed with either a BioCem™ TC topcoat or one of Resinwerks™ compatible Kinetic™ polyaspartic topcoats.
BioCem™ MF is an ideal selection for environments experiencing heavy traffic, frequent hot water washdowns, or other high levels of thermal shock. Common applications include Food & Beverage Manufacturing, Breweries, and Commercial Kitchens. BioCem™ MF offers a lightly textured, non-slip surface that is completely seamless and will not break down as a result of oleic acids generated from common enzymatic cleaners.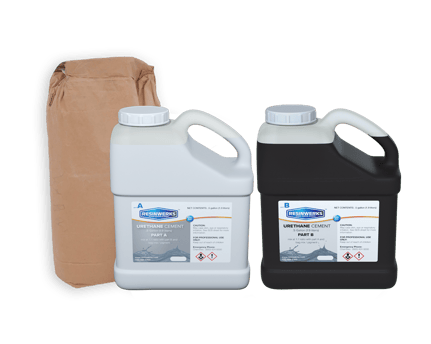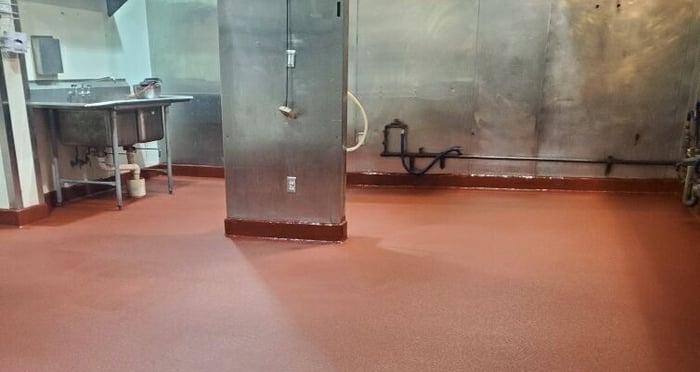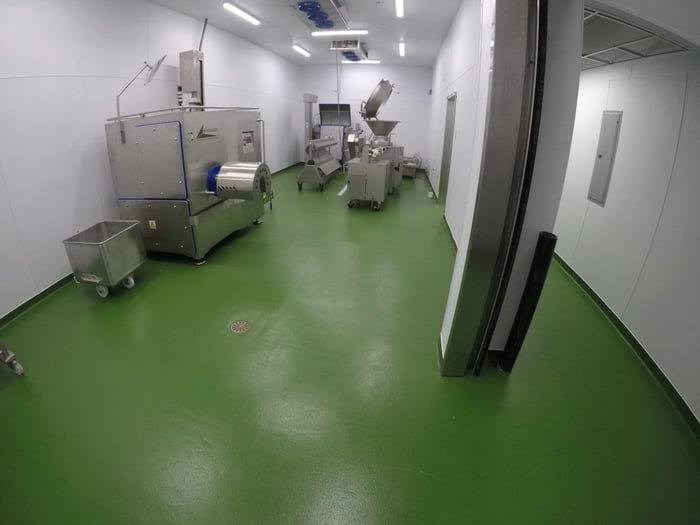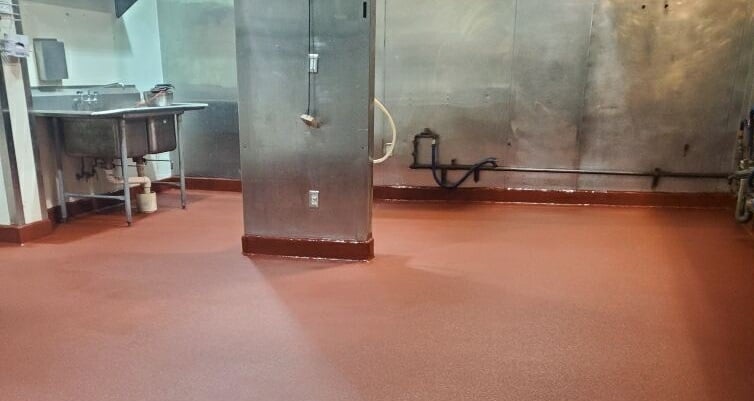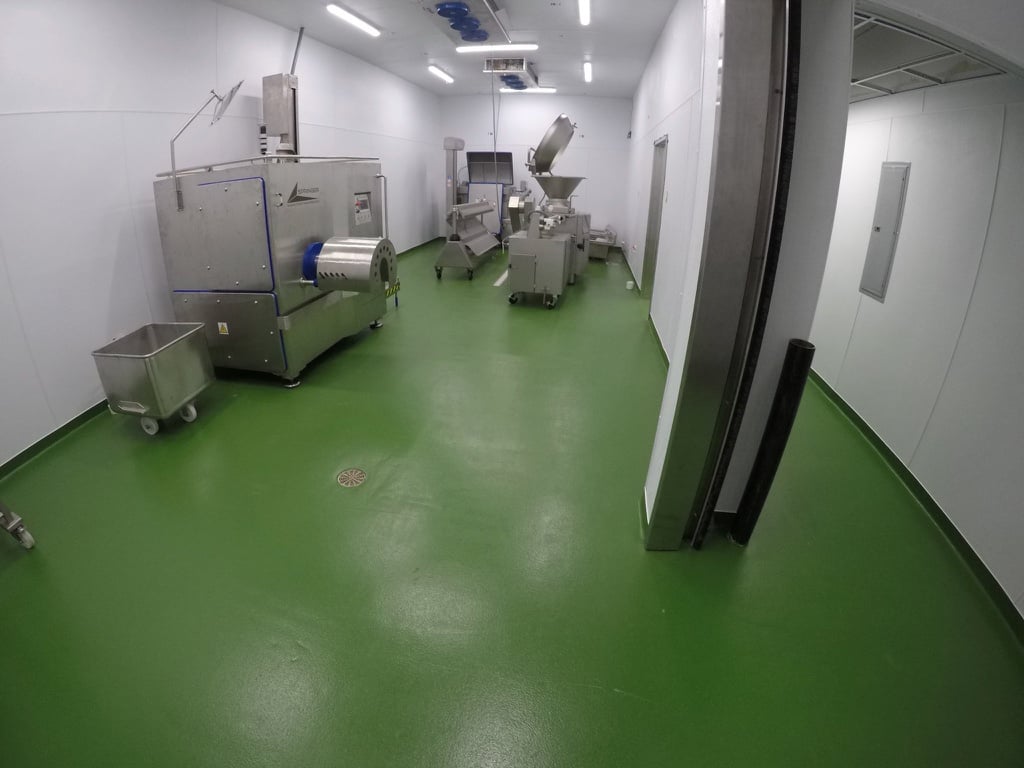 Features and Benefits
Resistant to thermal shock and chemical attack

Seamless, hygienic finish

High impact resistance

Moisture vapor emission tolerant
Product Technical Specifications
Kit includes 1-gal part-A, 1-gal part-B and one 56-lb bag of part-C filler

Coverage: 42 sq.ft. per kit

Available in 2-gal kits, 5-gal pails, 50-gal drums, and 250-gal tote sizes

For use with UC powdered pigments: black, tan, grey, dark grey, brick red, and green
CASE STUDY
National Brazilian Steakhouse Chain
Commercial kitchens present flooring systems with significant long-term performance challenges. Food production floors are subject to constant chemical attack from grease, aggressive chemicals, and a host of cleaning solutions.
LEARN MORE
Get In Touch Today
Contact us to discuss your application, get samples
or schedule an estimate.
Subscribe
To our newsletter