Industrial Coatings for Manufacturing
An enduring and functional flooring system is critical to the ongoing operations of any industrial facility. Industrial floor coatings must be safe for workers while also having the durability to stand up to heavy traffic from forklifts and other equipment. Resinwerks™ manufactures high performance flooring systems for all types of industrial applications including manufacturing facilities, warehouses, machine shops, finishing and fabrication factories and public utilities. Our coatings have combined decades of formulating experience with the latest resin and additive technologies to offer performance benefits that extend beyond that of traditional standard epoxy floor paint.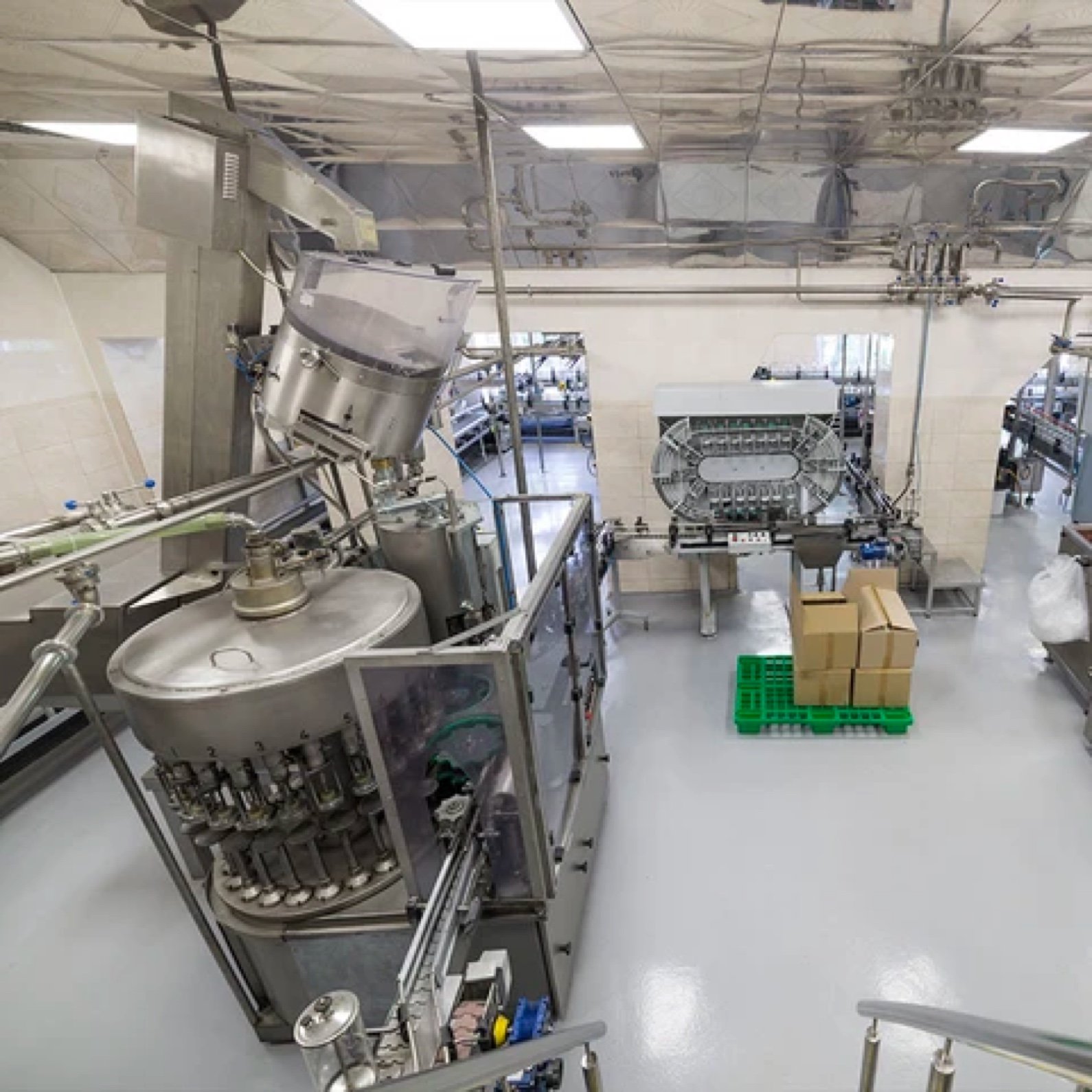 High Impact Coatings
Protective industrial coatings have been fully tested and proven in real-world environments to provide superior levels of abrasion, impact and chemical resistance. Encompassing a wide range of solid color, seamless quartz and polyurethane concrete flooring applications, these coatings are built with UV resistant topcoats that will not discolor or fade over time. All systems are available in a gloss, satin or matte finish.
Features & Benefits:
High Impact resistance
Seamless transition from vertical cove base to floor
Minimal maintenance with no waxing required
Suitable for elevated moisture vapor emissions
Rapid return to service
Protects against damage from acids, alkali and solvents
Avoid Costly Down-Time With Kinetic® Fast-Cure Polyaspartic Coatings
Are you Interested in an industrial strength flooring system but not wanting to close down your facility? Resinwerks Kinetic polyaspartic coatings offer facility managers a fast-curing and highly durable alternative to slower epoxy and polyurethane systems. Expertly installed by one of our professional contractor partners, Resinwerks Kinetic polyaspartic coatings can be installed in a day and returned to full traffic service within 24 hours.
Kinetic polyaspartic coatings are available in three versions, with ultra-low VOCs and minimal installation odor. They are ideally suited for installations taking place over a weekend, holiday, or evening. In addition, they offer superior flexibility and abrasion resistance while providing excellent resistance to chemical attack.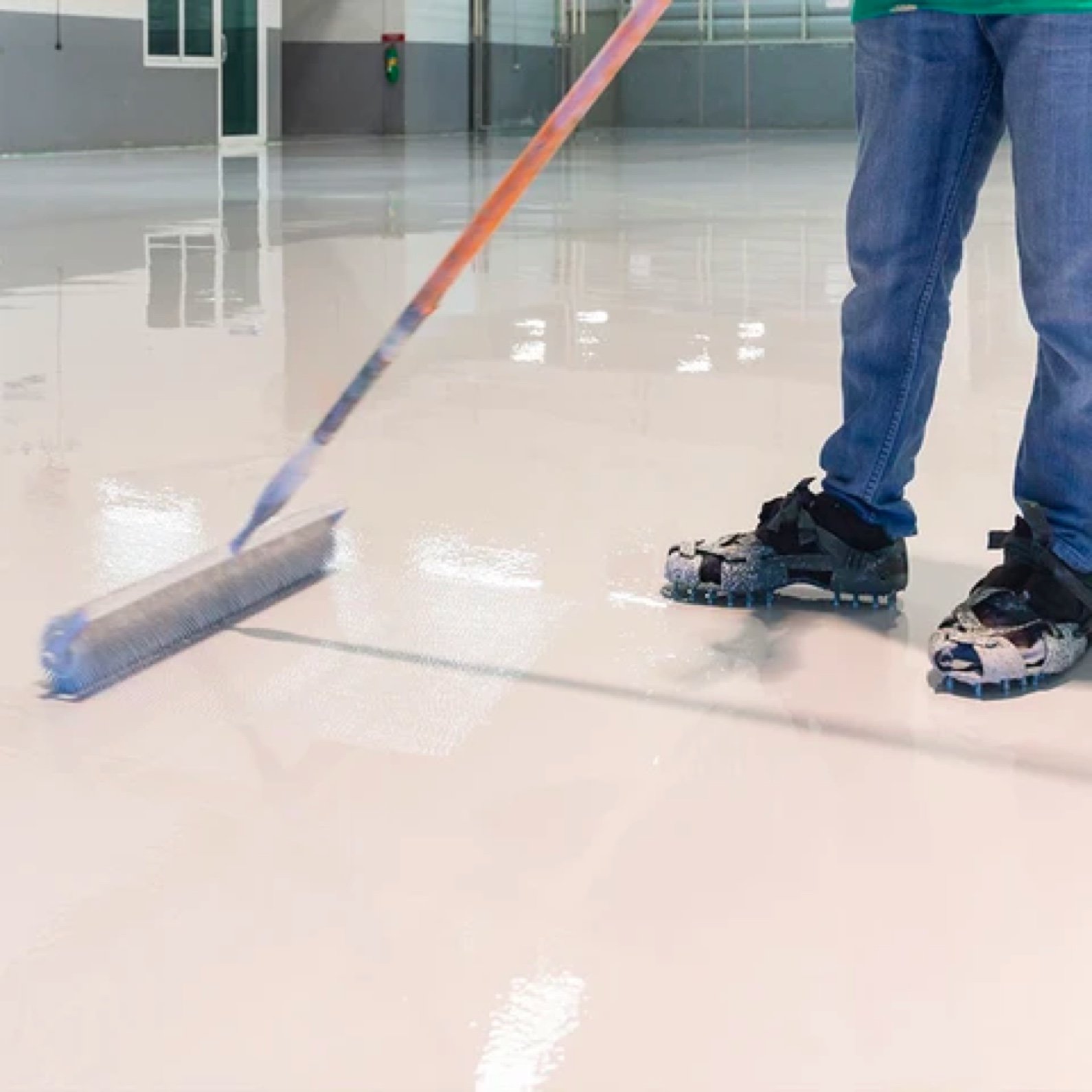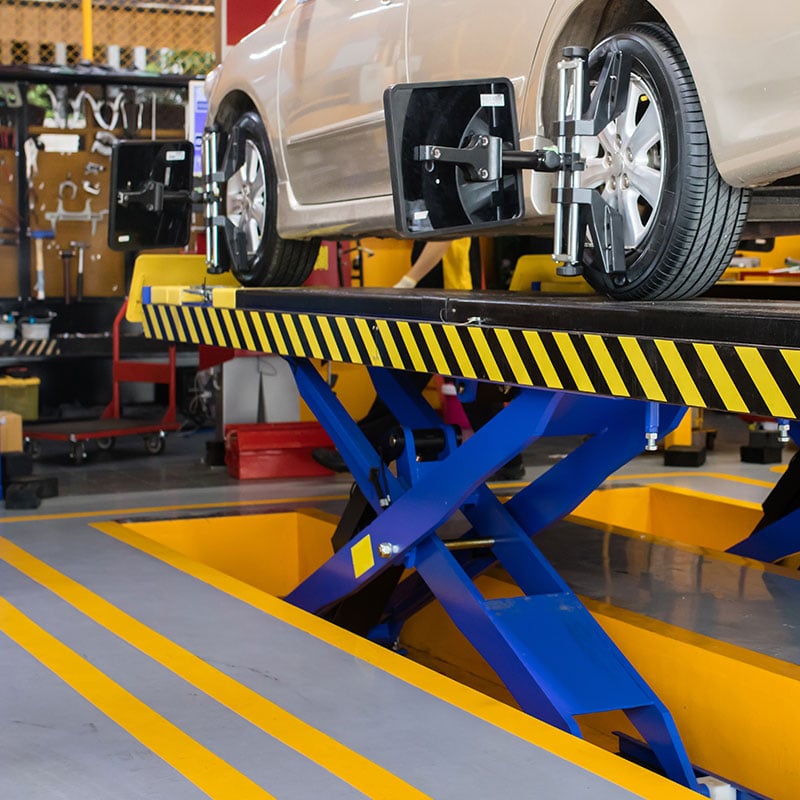 Safety Stripe Applications and Traffic Markings
Looking for perfectly crisp, straight lines on your concrete floor or epoxy floor coating? Resinwerks offers a dedicated fast-dry stripe kit system that is designed for commercial & industrial settings. These materials make line stripe and traffic marking application a breeze, by providing you with the ability to eliminate bleed and achieve 100% coverage in a single coat.

Stripe Kit Systems include our clear "Lock Down" coating as a primer to prevent any bleed through. Following that, our pigmented line stripe floor coating material incorporates specialized resins that are designed to carry high loads of safety color pigments. This allows our stripe coatings to achieve complete color opacity in a single 8-mil coat. From there, pigmented line stripes and other traffic markings may be top-coated with the same lock-down clear material. For more information on our products or discuss your system, please contact us today.
Flooring System Guide
Select from a variety of industrial flooring systems designed for maximum durability and resistance to impact and chemical attack.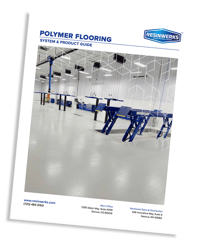 Get In Touch Today
Contact us to discuss your application, get samples
or schedule an estimate.
Subscribe
To our newsletter