Kinetic™ 85 Polyaspartic
85% Solids Polyaspartic Coating
Kinetic™ 85 is a 85% solids polyaspartic coating that is ideally used as a base, mid or topcoat in a variety of fast-cure resinous flooring applications. Kinetic™ 85 is extremely user-friendly and provides for excellent resistance to hot-tire pickup.
Kinetic™ 85 is completely UV stable and provides superior resistance to chemical and abrasion. This material is offered in clear form and may be pigmented with any Resinwerks post-add universal pigments. Available in a standard as well as "slow-set" cure for warmer climates with elevated humidity levels for that perfect topcoat every time.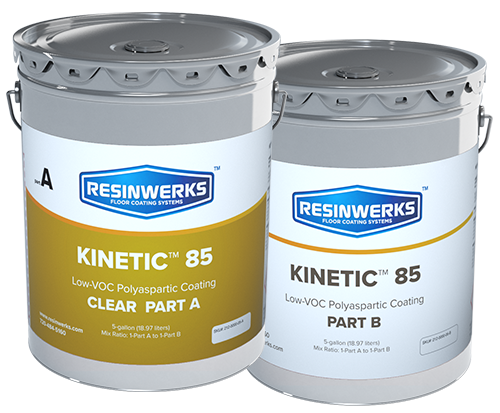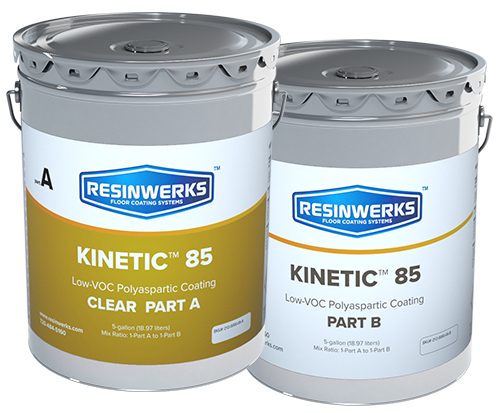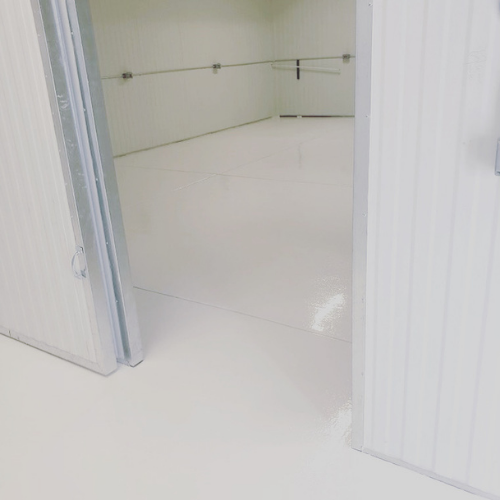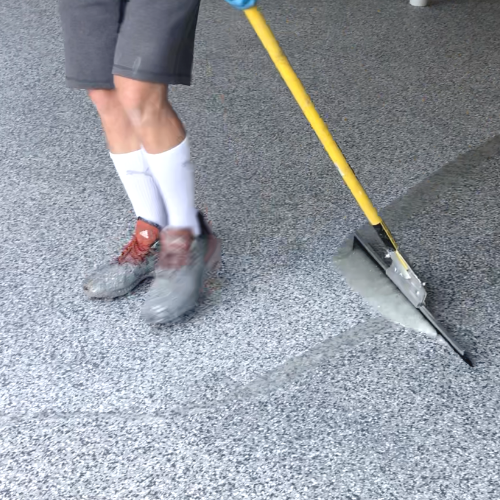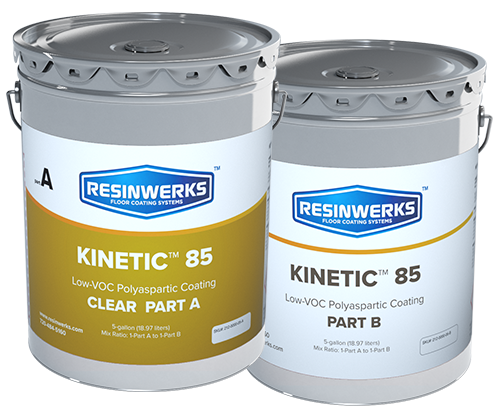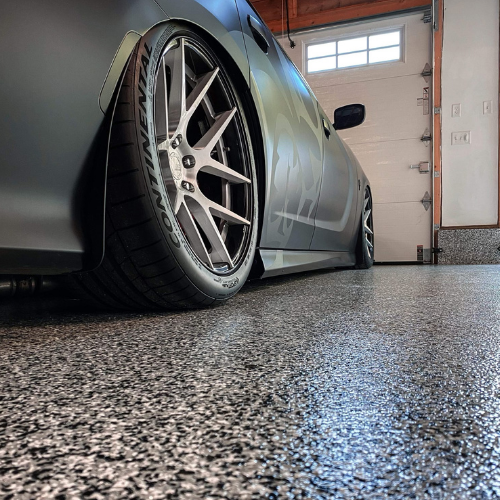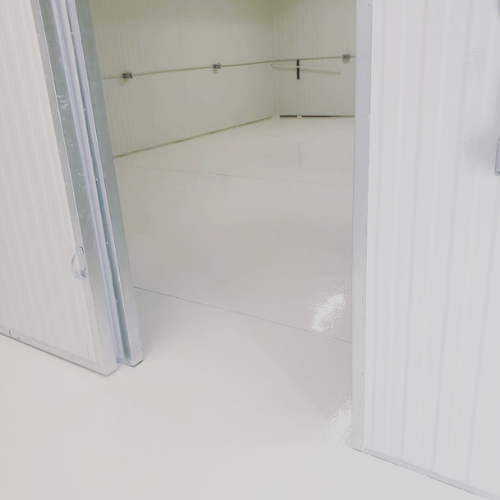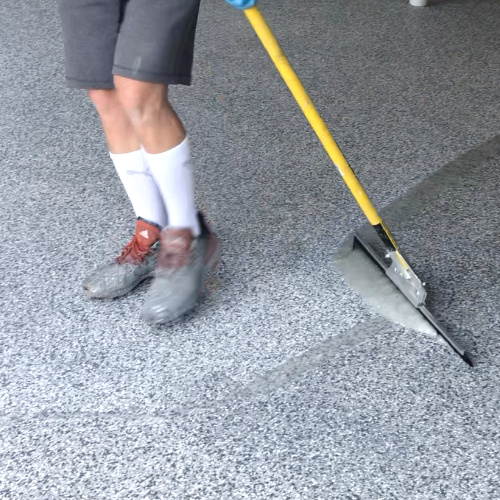 Features and Benefits
Excellent working time

Available in a standard as well as slow-set cure

< 100 VOC formulation

Superior abrasion resistance & flexibility

UV Stable top-coat

Mix Ratio: 1 Part A to 1 Part B

2-gallon or 10-gallon kits

Pigment: Resinwerks

universal pigments

for color

Get In Touch Today
Contact us to discuss your application, get samples
or schedule an estimate.
Subscribe
To our newsletter