Chemical & Hot-Tire Resistant Floor Coatings
Resinous flooring has been widely used in aviation applications for decades due to its high durability and seamless finish. Maintaining a clean floor that is protected from oil, harsh solvents, and skydrol is critical for both mechanics and pilots to ensure smooth daily operations. Resinwerks performance topcoats are 100% resistant to Skydrol as well as staining related to hot-tire pickup. Finished systems are available in a variety of standard as well as custom colors. In addition, we offer safety-stripe coatings that are designed to dry fast while providing crisp, clean lines that will last a lifetime.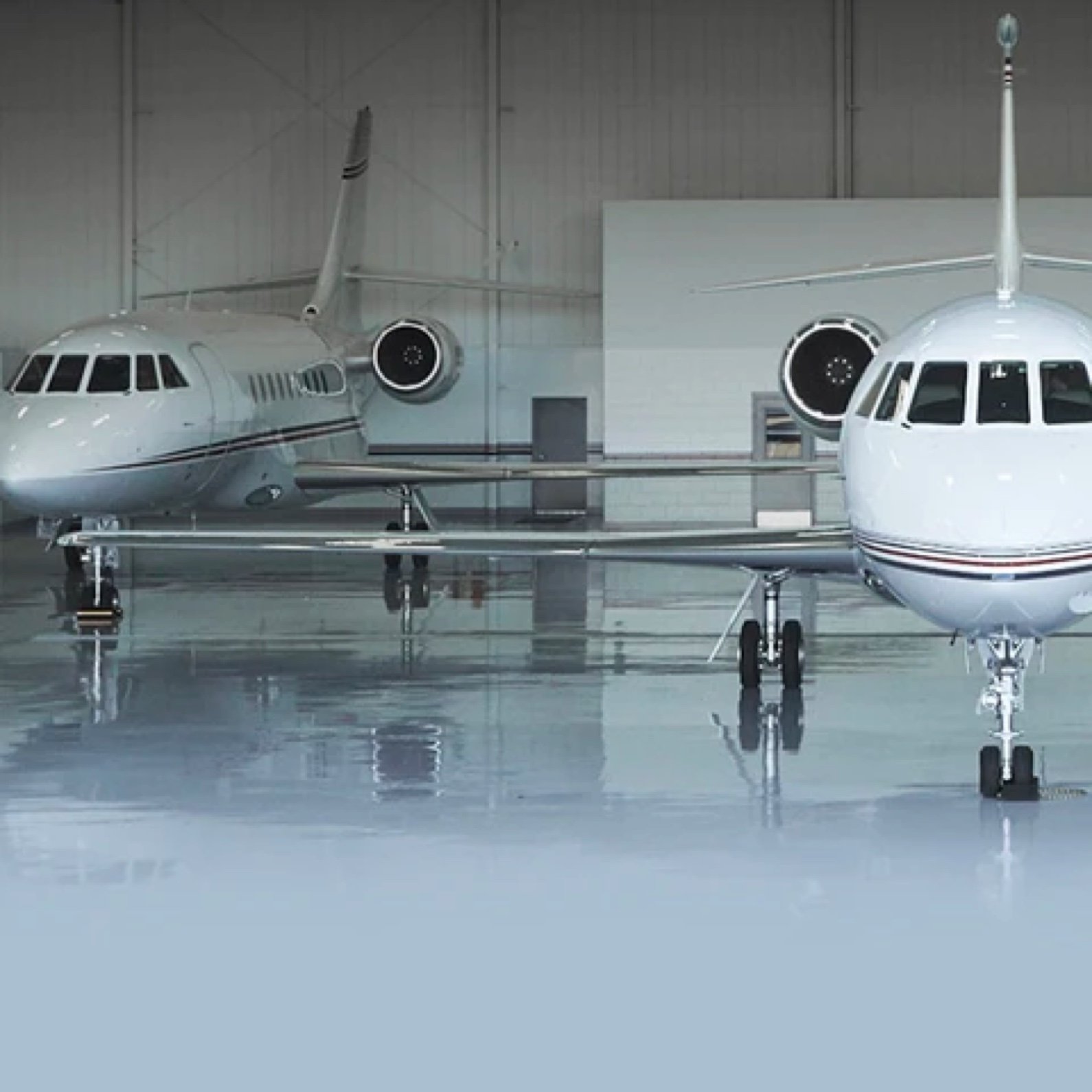 Aircraft Hangar Floor Coatings
Resinwerks hanger floor systems are engineered specifically for the type of hangar as well as the size of aircraft. Often times they incorporate a 100%-solids self-leveling moisture mitigation primer in conjunction with impact-resistant industrial self-leveling epoxies. In some cases, more impact-resistant body coats may be incorporated for added impact resistance.
These products are then top coated with either our Chemical Resistant Urethane or HDC 100 Moisture-cured Urethane. All topcoats provide excellent durability, chemical resistance and long-term UV stability.

In addition to high levels of topical performance, Resinwerks hanger flooring systems provide owners and chief pilots the compressive strength levels necessary to withstand the significant point loads and torque generated from heavier aircraft. To learn more or discuss your next project, please contact us today.
CASE STUDY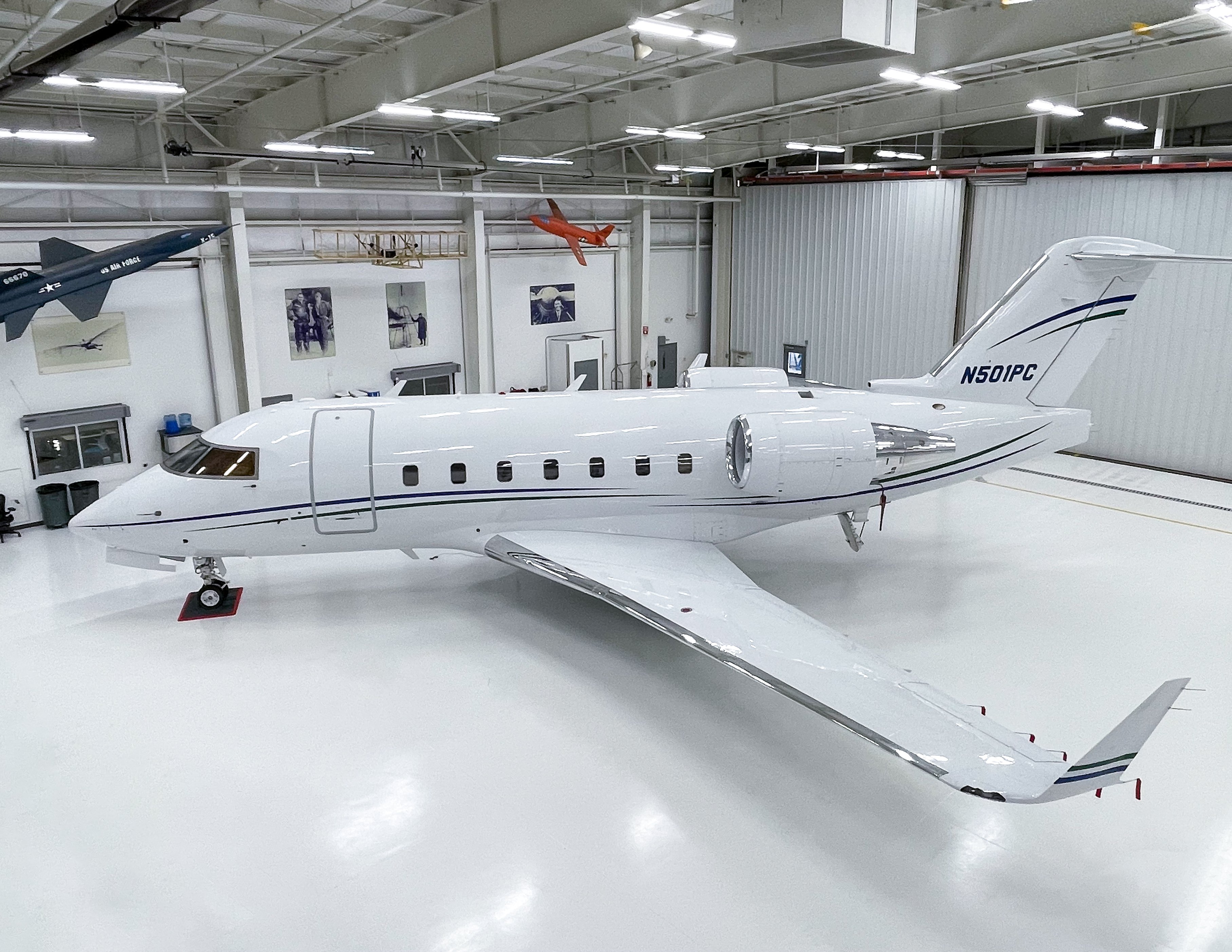 PepsiCo Aviation Hangar
Located in Addison, TX - PepsiCo's Frito Lay division owns and operates two international private aircraft out of this facility spanning over 17,000 sq. ft. The system installed incorporated a high impact resistant polyurethane concrete with an epoxy intermediate coat and high-wear urethane topcoat. UV stable and able to withstand harsh chemicals, learn more about this unique project.
LEARN MORE
Key Things to Consider When Choosing Aircraft Hangar Flooring
Selecting the right flooring for an aircraft hangar is a critical decision that can significantly impact the safety, efficiency, and longevity of the facility.
Hangar floors must be able to withstand heavy loads, resist chemical spills, provide a non-slip surface, and meet various other requirements specific to the aviation industry.
We put together a blog post where we discuss the key factors to consider when choosing aircraft hangar flooring to ensure you make an informed decision.
To learn more or discuss your next project, please contact us today.
Aircraft Hangar Flooring Systems
When it comes to the construction and maintenance of aircraft hangars, one crucial aspect often overlooked is the choice of flooring systems.
The flooring in an aircraft hangar plays a significant role in ensuring the safety, functionality, and longevity of the facility.
With the demanding requirements of aircraft maintenance, storage, and operations, it is vital to select the right flooring system that can withstand heavy loads, resist chemical spills, and provide a non-slip surface.
To learn more or discuss your next project, please contact us today.
Aviation Flooring System Guide
Are you considering a new floor coating system for your hanger? Learn about some of our more popular systems and how they can help youu maintain a safe and clean operating environment.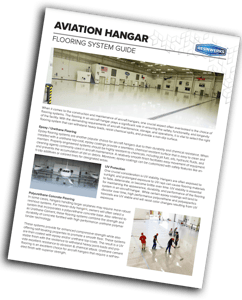 Get In Touch Today
Contact us to discuss your application, get samples
or schedule an estimate.
Subscribe
To our newsletter