Chemical & Hot-Tire Resistant Floor Coatings
Resinous flooring has been widely used in aviation applications for decades due to its high durability and seamless finish. Maintaining a clean floor that is protected from oil, harsh solvents, and skydrol is critical for both mechanics and pilots to ensure smooth daily operations. Resinwerks performance topcoats are 100% resistant to Skydrol as well as staining related to hot-tire pickup. Finished systems are available in a variety of standard as well as custom colors. In addition, we offer safety-stripe coatings that are designed to dry fast while providing crisp, clean lines that will last a lifetime.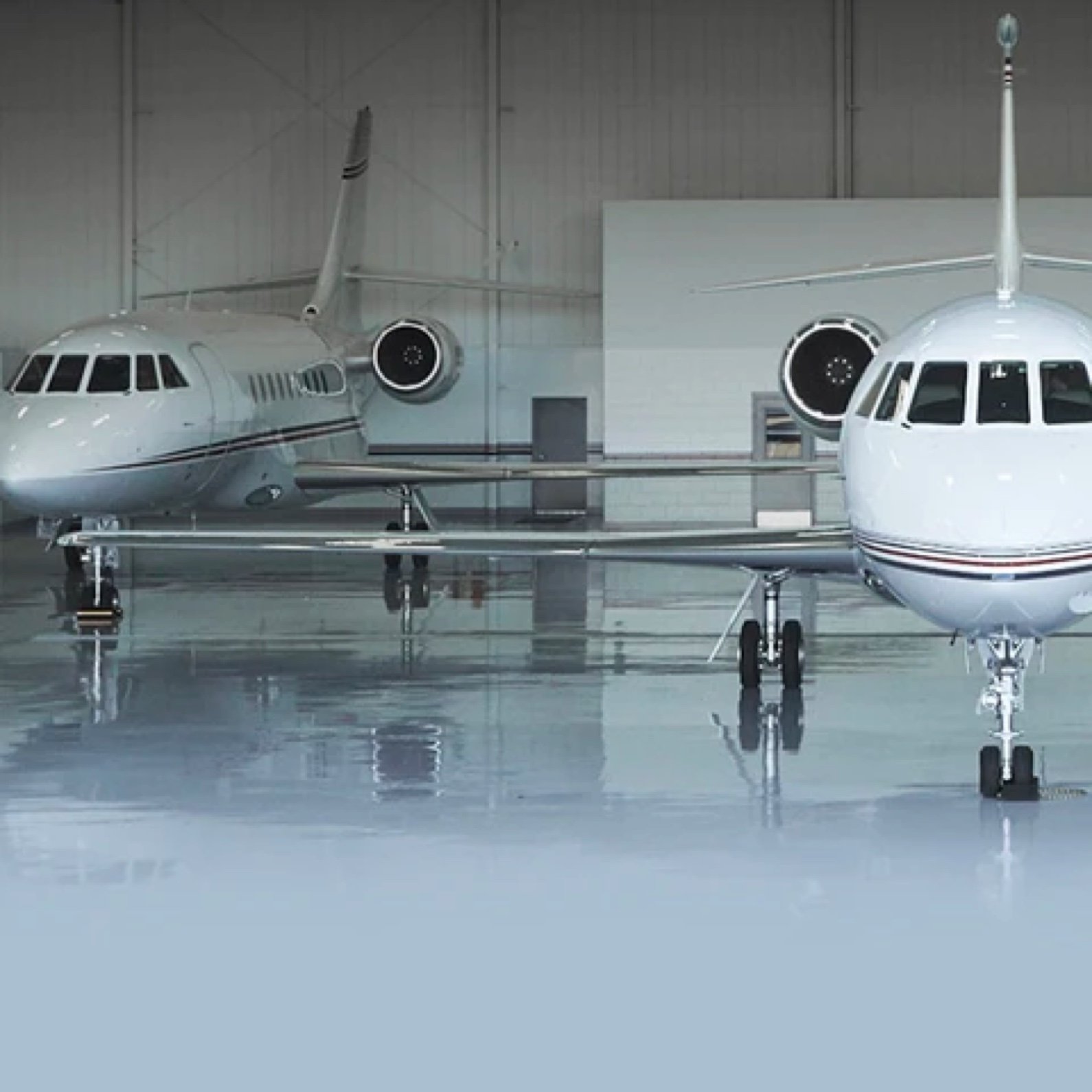 Aircraft Hangar Floor Coatings
Resinwerks hanger floor systems are engineered specifically for the type of hangar as well as the size of aircraft. Often times they incorporate a 100%-solids self-leveling moisture mitigation primer in conjunction with impact-resistant industrial self-leveling epoxies. These products are then top coated with either our Chemical Resistant Urethane, Water-Based Urethane or HDC 100 Moisture-cured Urethane. All topcoats provide excellent durability, chemical resistance and long-term UV stability.

In addition to high levels of topical performance, Resinwerks hanger flooring systems provide owners and chief pilots the compressive strength levels necessary to withstand the significant point loads generated from heavier aircraft. To learn more or discuss your next project, please contact us today.
Aviation Flooring System Guide
Are you considering a new floor coating system for your hanger? Learn about some of our more popular systems and how they can help youu maintain a safe and clean operating environment.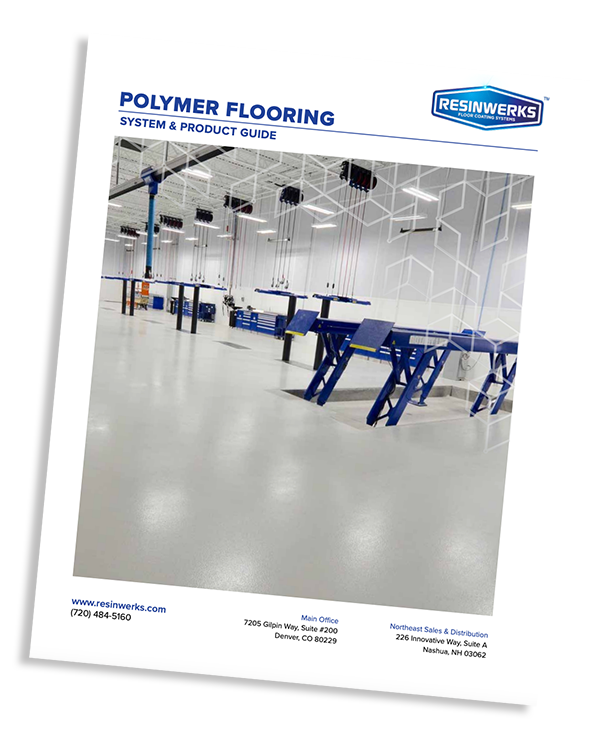 Get In Touch Today
Contact us to discuss your application, get samples
or schedule an estimate.
Subscribe
To our newsletter