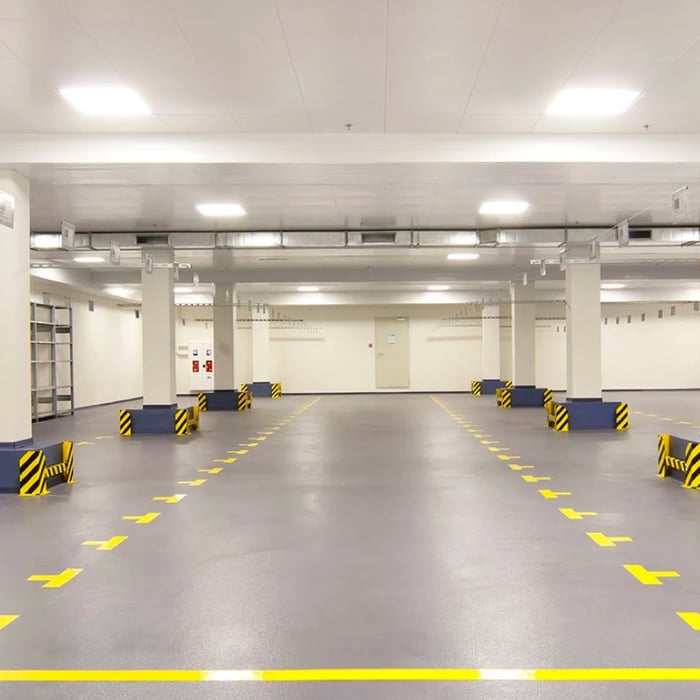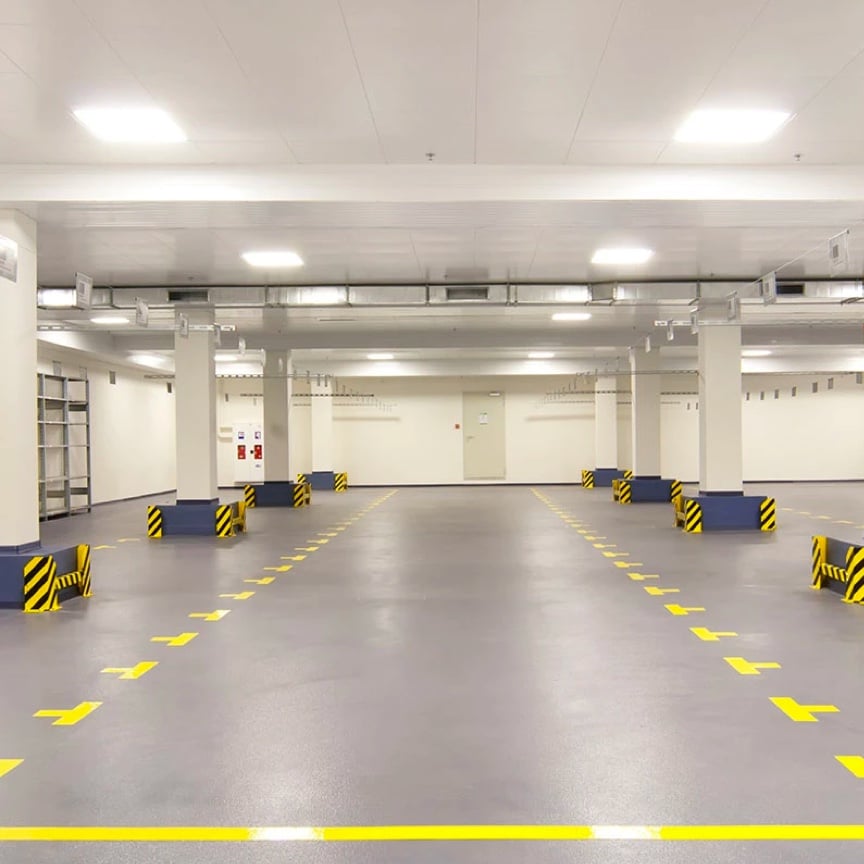 Superior Durability & Custom Finish
For high traffic environments, seamless quartz flooring systems are among the most widely used due to their superior durability. Colored quartz aggregates combine the elements of superior impact resistance, high traction and aesthetic appeal to create a floor coating that will stand the test of time. Owners have the capability to select from an infinite number of colored quartz blends to achieve whatever finish is required for their environment.

Quartz flooring systems are widely used in commercial applications and provide for a uniformly textured surface that offers increased traction where required. Resinwerks offers 8 standard quartz blends with the ability to custom blend and match as needed.
Quartz System Design
Quartz flooring systems incorporate extremely durable, UV stable colored quartz aggregates and floor coating resins to achieve proper build and impact resistance.

In general, a high-performance primer is used to ensure proper substrate adhesion followed by multiple layers of broadcast quartz or a quartz slurry matrix. The system is then grouted and top-coated. During the topcoat application, specifiers can determine the traction coefficient suitable for the application. For heavy foot-traffic environments such as interior/exterior breezeways, owners may select a highly textured finish to help prevent slip and fall. For interior decorative applications, a smooth quartz application may be selected to help minimize maintenance.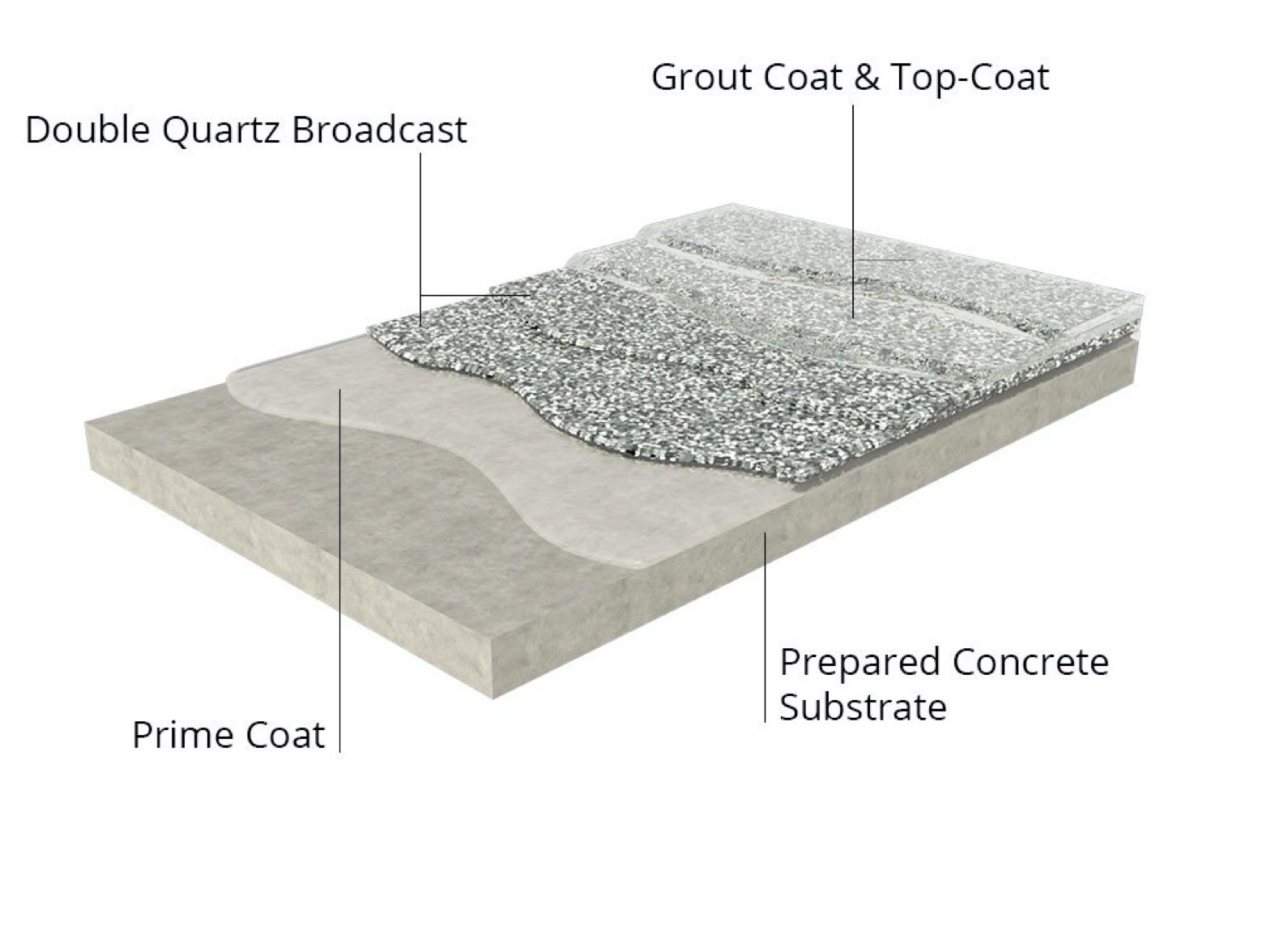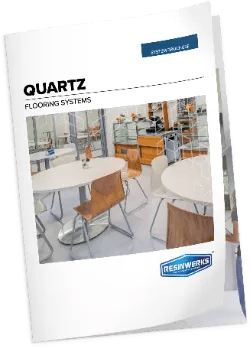 Quartz System Guide
Seamless quartz flooring systems are an ideal choice for all types of heavy-traffic applications. They offer unique benefits and can be easily modified for texture, color and finish.
Get In Touch Today
Contact us to discuss your application, get samples
or schedule an estimate.
Subscribe
To our newsletter