Seamless Anti-Microbial Flooring
Commercial kitchen, food processing, and brewery floors are among the most exposed to damage from chemical attack and thermal shock. In addition, these floors are subject to heavy foot-traffic as well as relentless exposure to moisture, oils, and other contaminants. Therefore, proper specification of flooring systems for these applications must account for a facility's unique environmental requirements, maintenance program, and life-cycle expectations.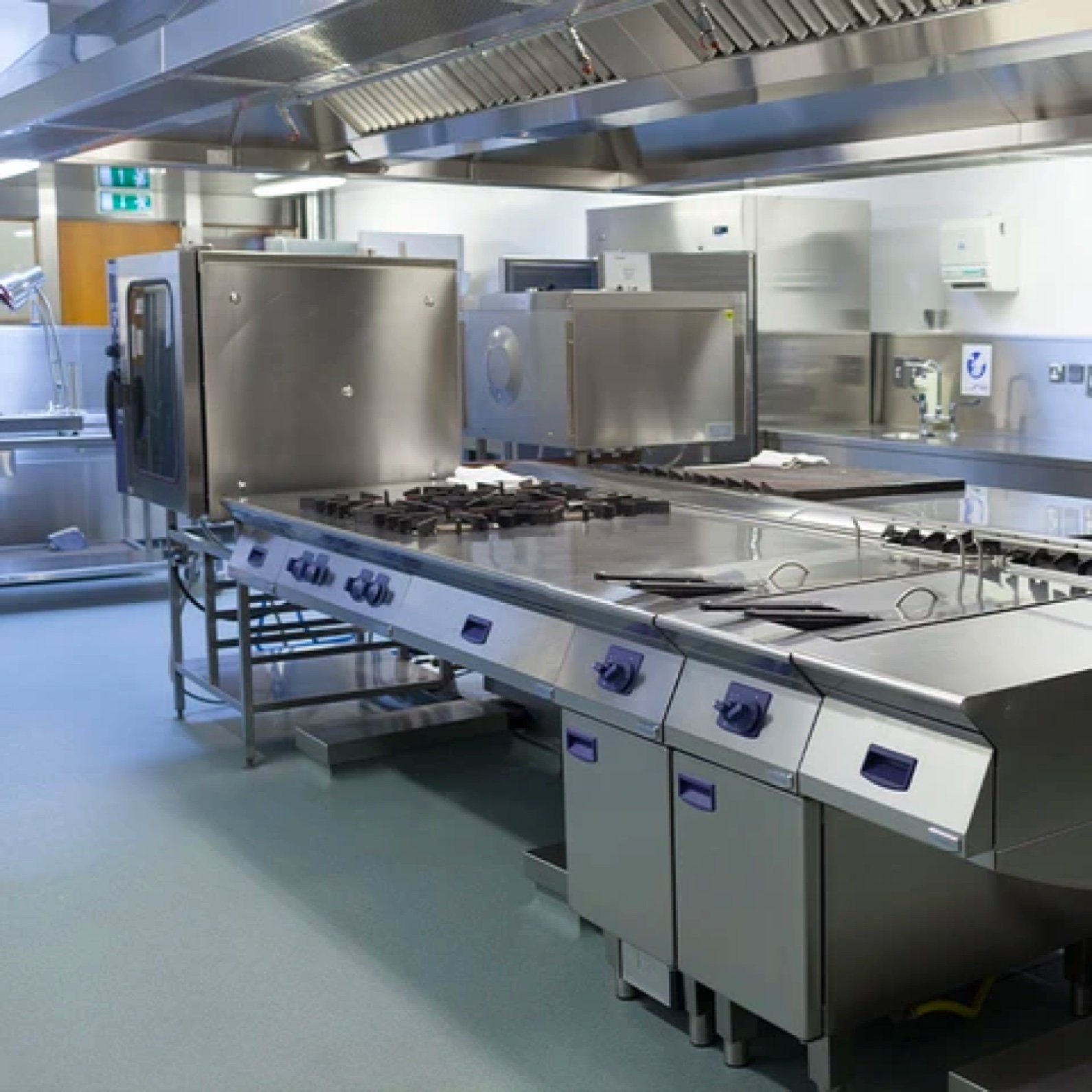 What Is Thermal Shock?
Thermal shock occurs when floors are cleaned with hot water or steam to help eliminate bacteria. When this happens, the floors sustain rapid temperature changes that can range hundreds of degrees in mere seconds. If the flooring system in place does not dissipate heat properly, it will expand and contract at rates different than the underlying substrate. This constant expansion and contraction begins to manifest in small cracks in the floor coating or tile grout. These cracks become contaminated and eventually lead to a flooring failure.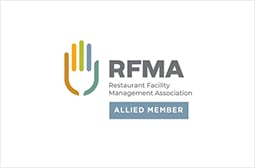 Enzymatic Cleaner & Oleic Acid
Food service flooring maintenance often incorporates the use of enzymatic cleaners. Used daily, these cleaners contain tiny enzymes that consume oils, grease, and other contaminants. The byproduct of these enzymes is a highly corrosive material called oleic acid. Oleic acid significantly degrades tile grout as well as resinous floor coatings lacking adequate chemical resistance.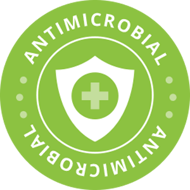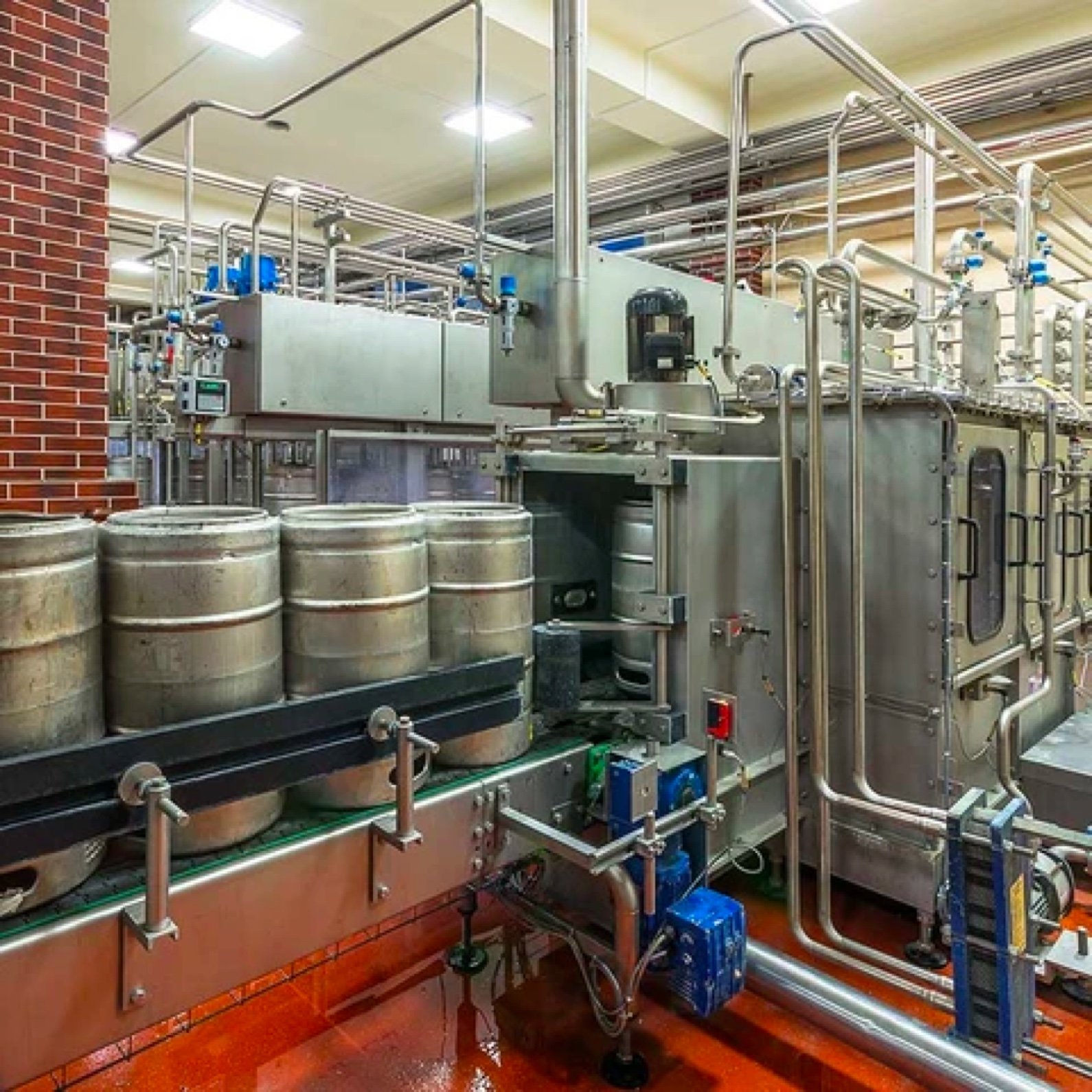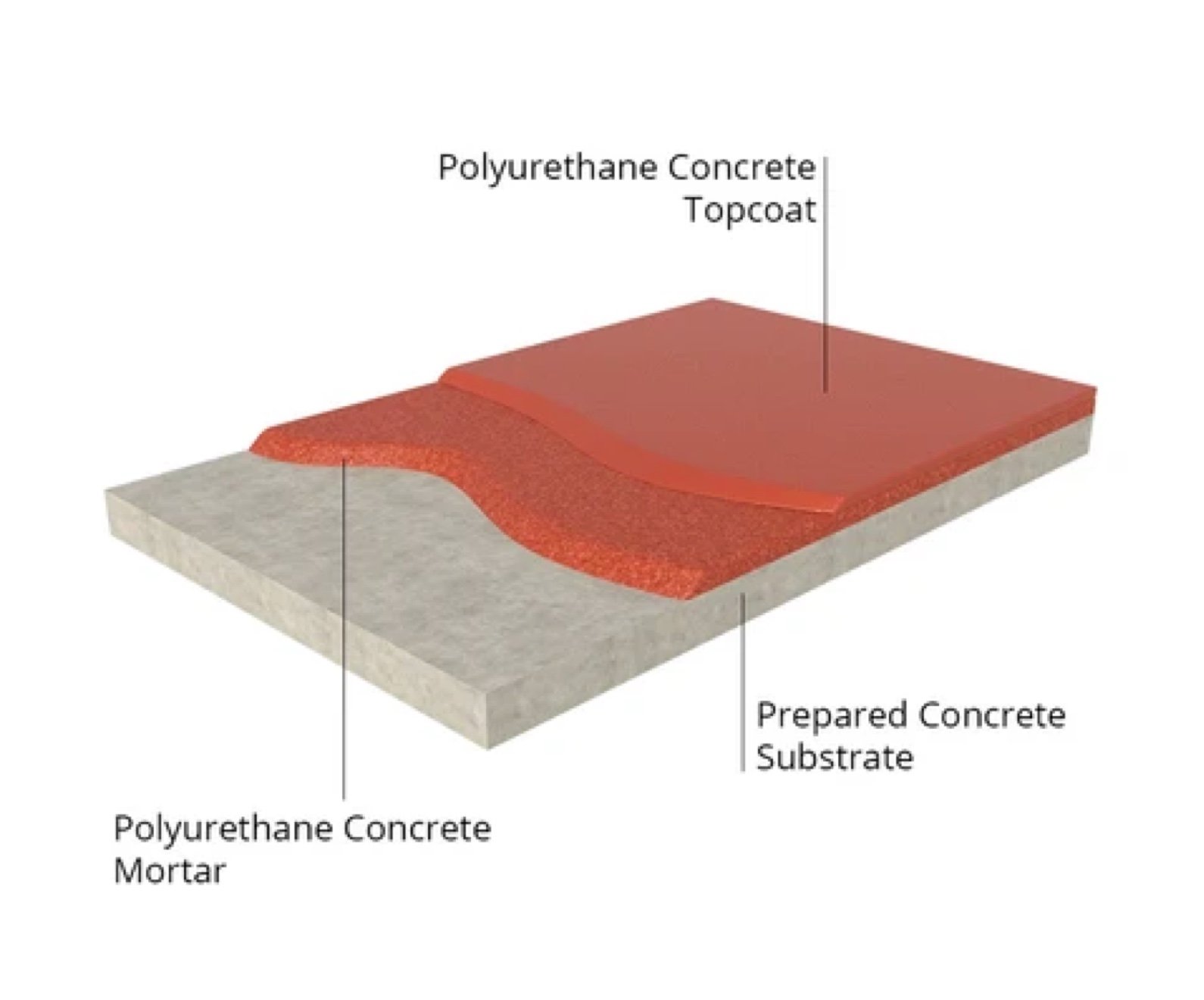 BioCem™ Polyurethane Concrete Flooring
Engineered for food & beverage flooring environments, BioCem™ polyurethane concrete from Resinwerks™ provides food service & brewery operators with a highly functional and long-lasting flooring system. These systems are available in range of thicknesses depending on the application are top-coated with BioCem™ TC polyurethane concrete topcoat or any one of our chemical resistant performance urethane top-coats.
Chemical & Oleic Acid Resistant
Resistant to Impact & Thermal Shock
Suitable for substrates exhibiting elevated moisture vapor emissions
CASE STUDY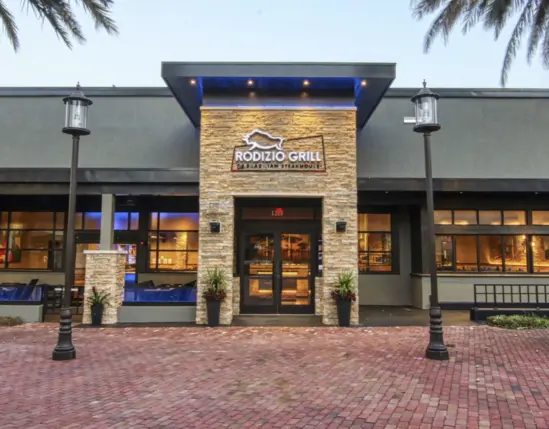 Rodizio Grill
As one of the very first Brazilian Steak House chains in North America, this restaurant has been serving large quantities of fine meats and other products for decades. These restaurants are extremely high-traffic applications, with chefs and servers working feverishly to deliver all you can eat steaks, chicken and anything else you can imagine. As such, a sanitary flooring system is critical for safety and efficiency. See how Resinwerks solved their flooring challenges on a tight timeline by clicking the link below.
LEARN MORE
Food & Beverage Flooring System Guide
Are you interested in a new flooring system for your food & beverage manufacturing facility, brewery or commercial kitchen? Download our free brochure to learn more.
Get In Touch Today
Contact us to discuss your application, get samples
or schedule an estimate.
Subscribe
To our newsletter