Product Training with Resinwerks
Resinous flooring is a skilled trade that should be handled only by professional resinous flooring contractors.
Whether you are just getting started or a long-time installer looking to expand your product scope, Resinwerks offers comprehensive training programs tailored to your business goals.
Led by experienced resinous flooring installers, our training program for new residential garage installers is a proven way to quickly get you and your team operating at a high level.
What is the difference between a product demonstration and product training?
Product training for new Resinwerks clients is a far more involved process when compared to a product demo. Training classes are held over the course of an entire week and take place in the customer's market. Training is performed with the client's team and equipment to provide the most real-world experience possible. Training onsite also helps installers acclimate to using floor coatings in their own environment. This is especially important for when considering the nature of the area's concrete as well as the local climate.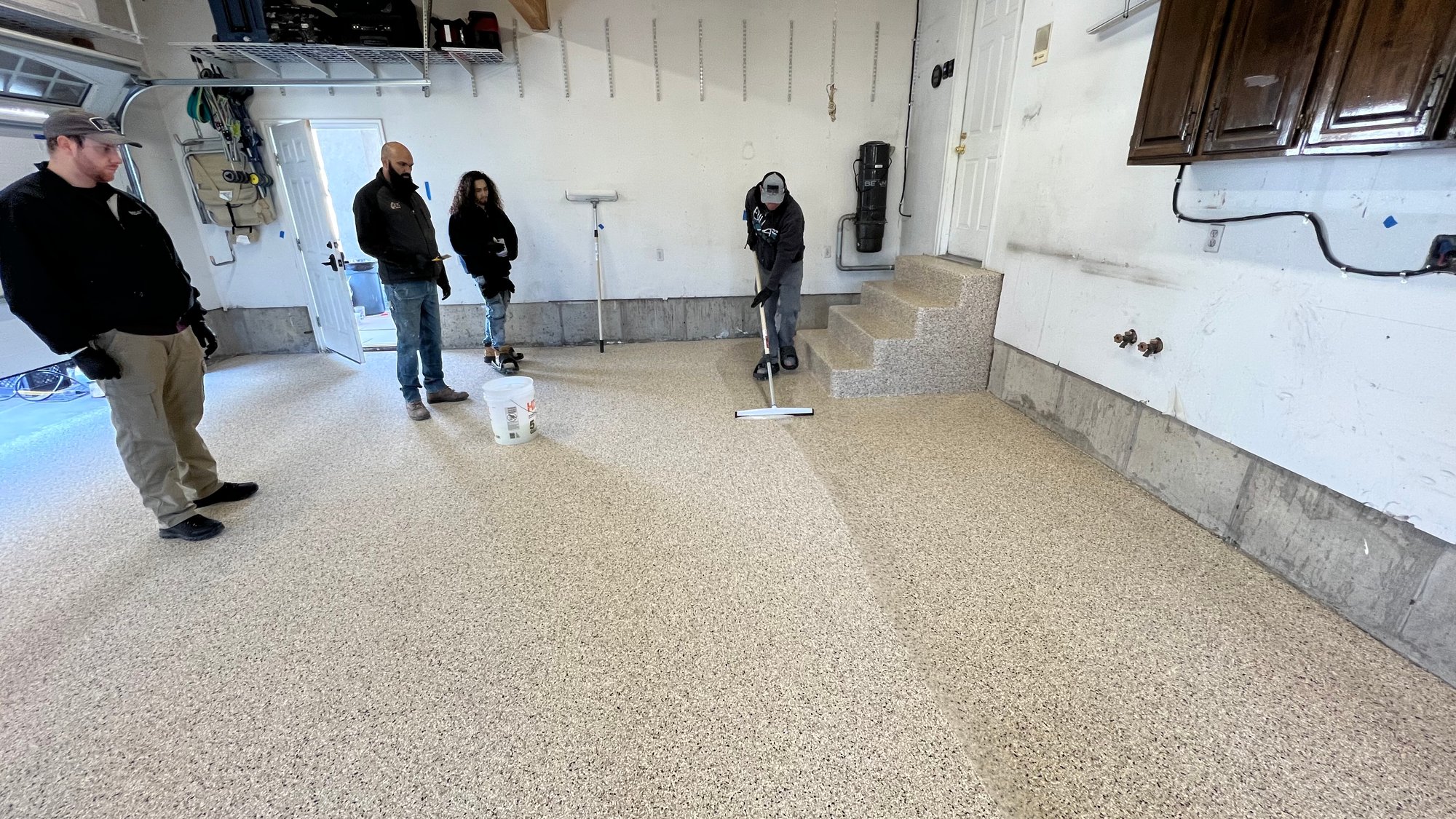 Learn More about training options available
Crew & Equipment
For new installers we typically recommend a minimum of 3 technicians. For more experienced teams, 2 to 3 technicians are preferred. This can be pared back to just 2 technicians over time as the team becomes more experienced but having 3 technicians on site is especially important if an installer is looking to feature 1-day installation flooring systems.
Installers must already own equipment and have that equipment on-site for new installer training. For new installers that do not yet have equipment, we are happy to provide some recommendations for quality gear and trusted suppliers.