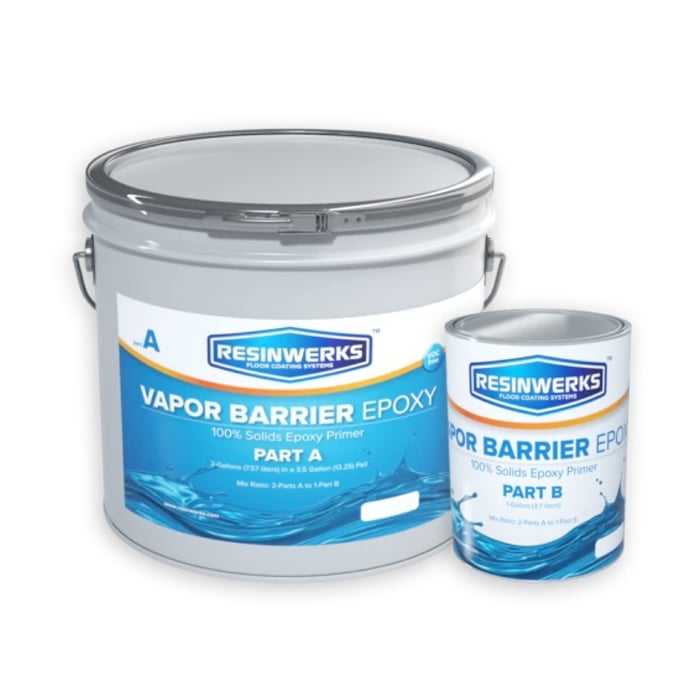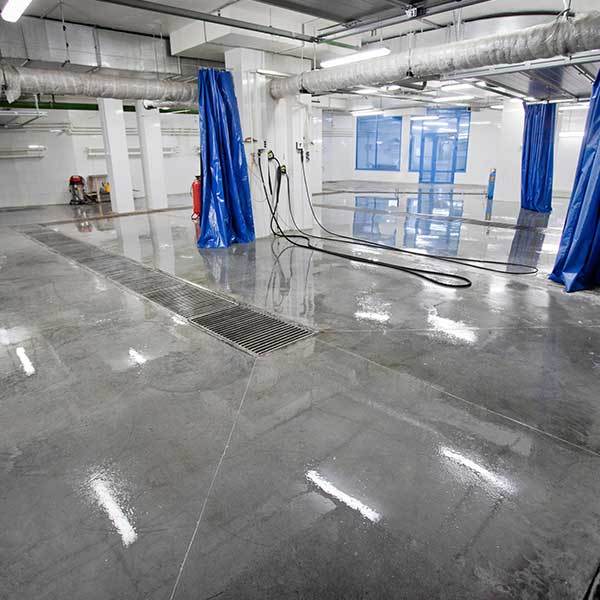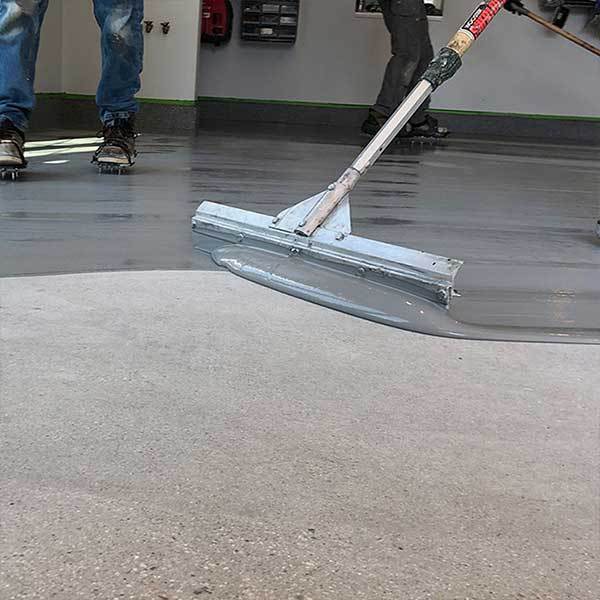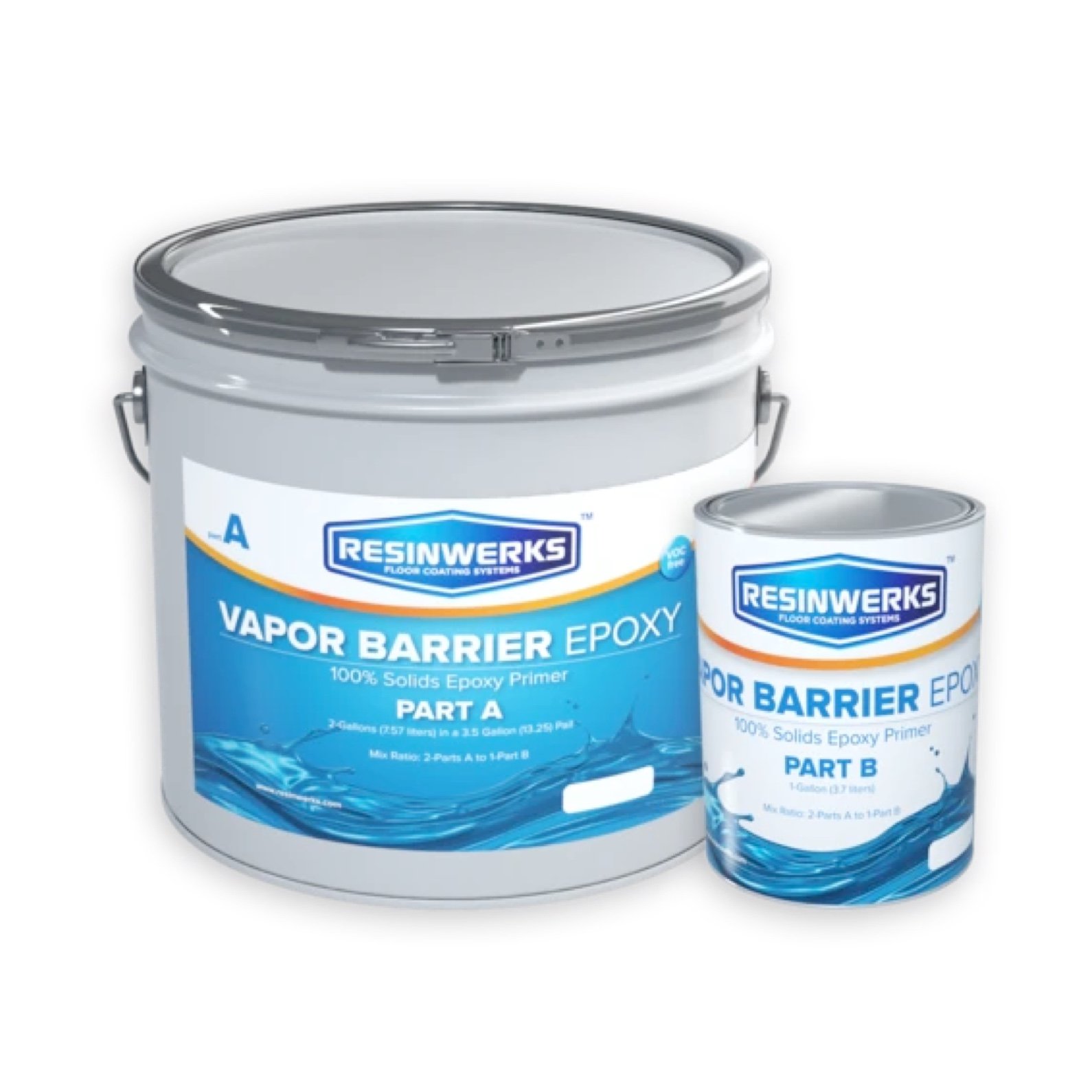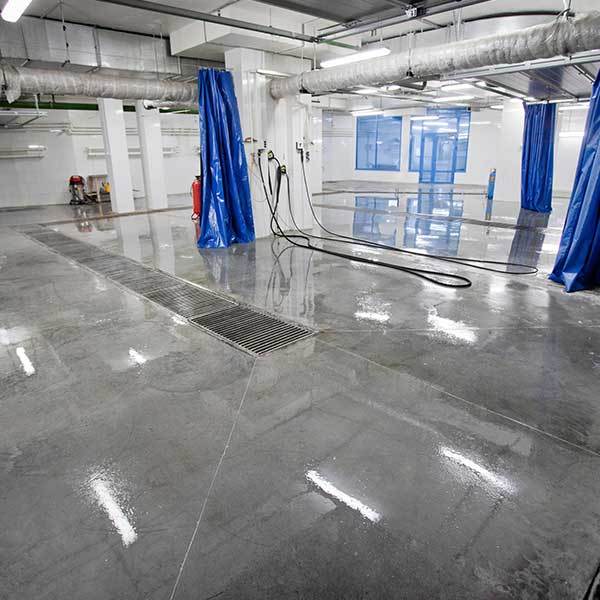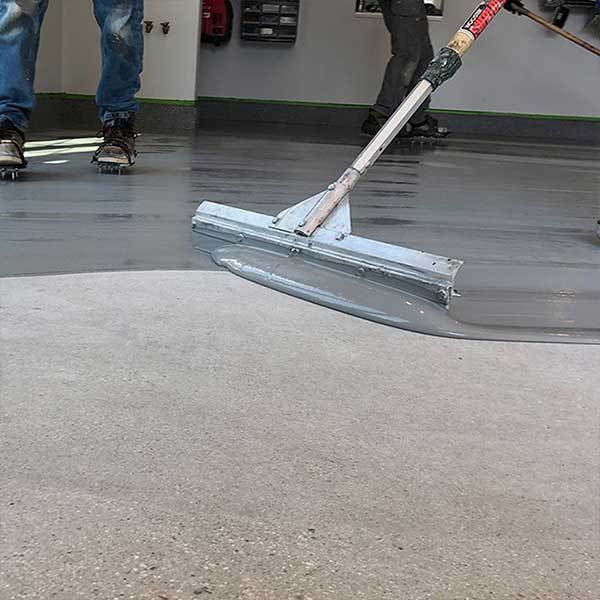 Moisture Mitigation Epoxy Primer
Resinwerks Vapor Barrier Epoxy is a BPA-Free 100% solids epoxy moisture mitigation primer designed to bond to concrete substrates with elevated moisture vapor emission rates (MVER) and relative humidity as high as 99%. It offers a fast 4-6 hour dry time and effectively reduces moisture vapor emission levels of up to 20 lbs./1000 sq.ft./24 hours.
It is available in both clear and pre-pigmented form. The Part A unit for Vapor Barrier Epoxy also works as a mixing vessel for the material, effectively reducing waste and costs associated with installation. This product has been third party tested to verify moisture permeability. Testing is available upon request.
Mix Ratio: 2 Parts A to 1 Part B
3-gallon kit
Clear or pre-pigmented standard colors (cloud grey, smoke grey, owl grey, flint, buff, black, white)
4-6 hour cure
0-VOC and minimal odor
Suitable for high moisture slabs up to 99% RH and 24.99% lbs H2O / 1000 Sq. Ft.
Excellent primer for fresh/green concrete
Effective underlayment for commercial flooring
Get In Touch Today
Contact us to discuss your application, get samples
or schedule an estimate.
Subscribe
To our newsletter