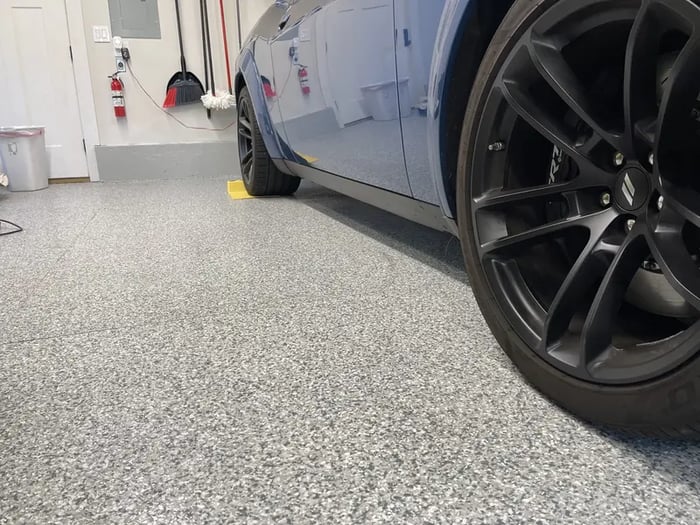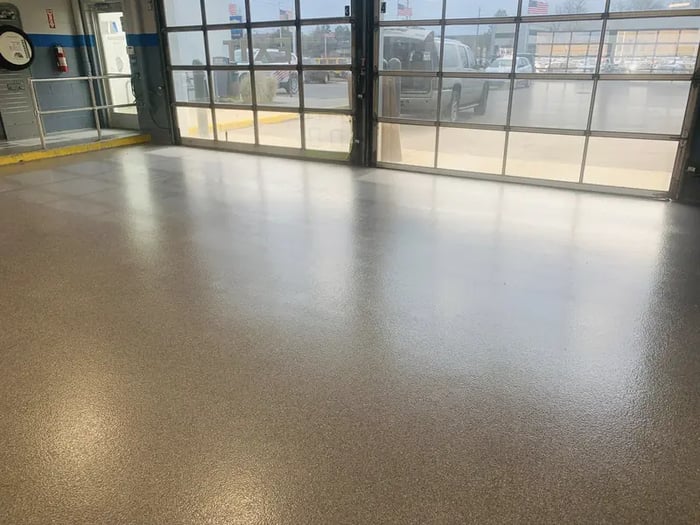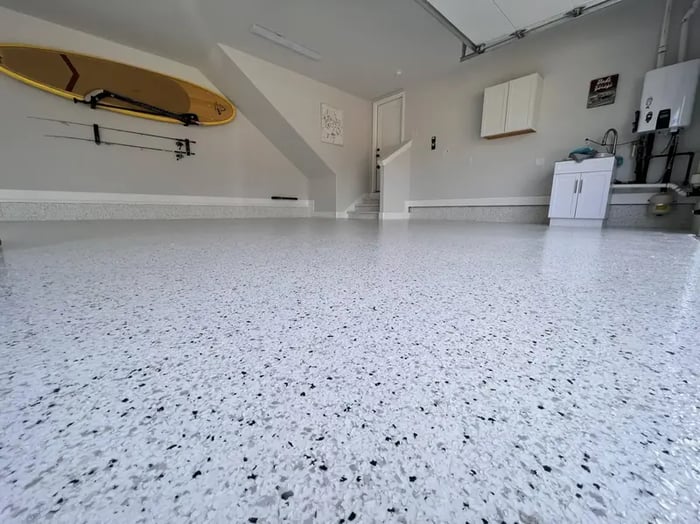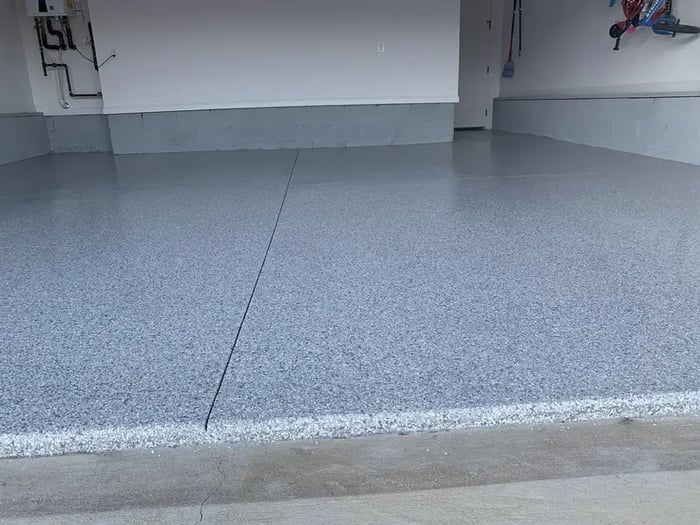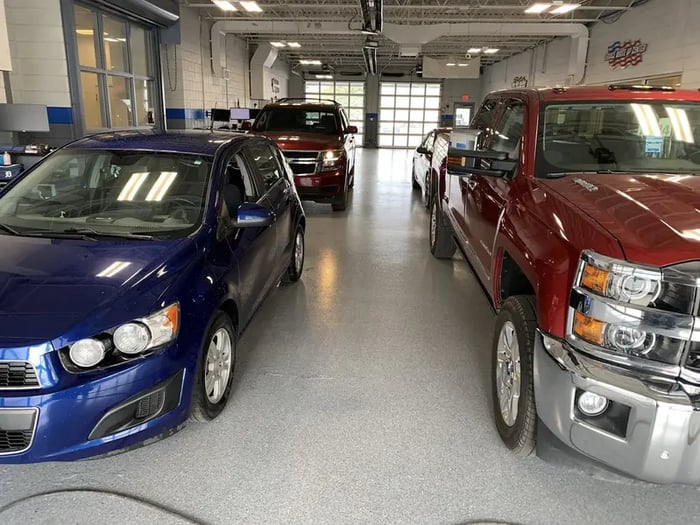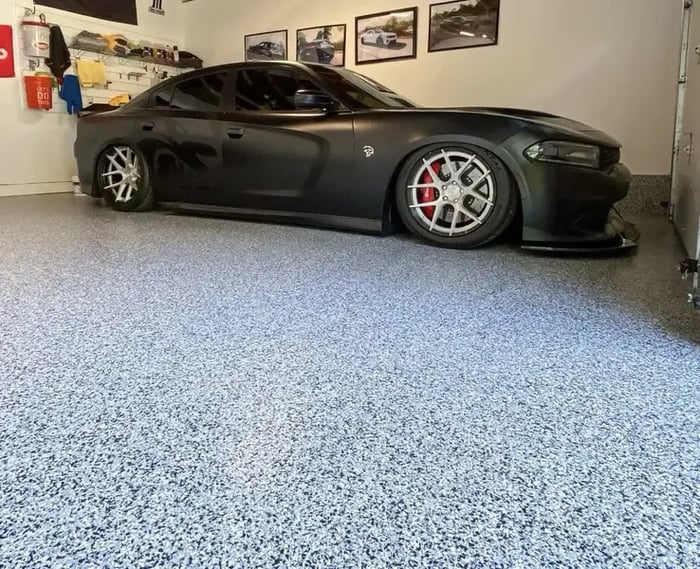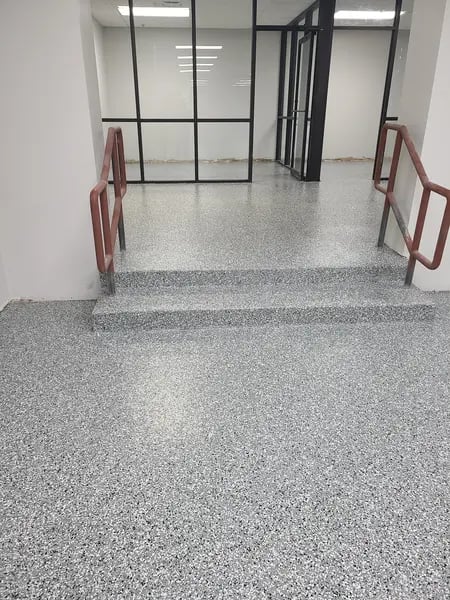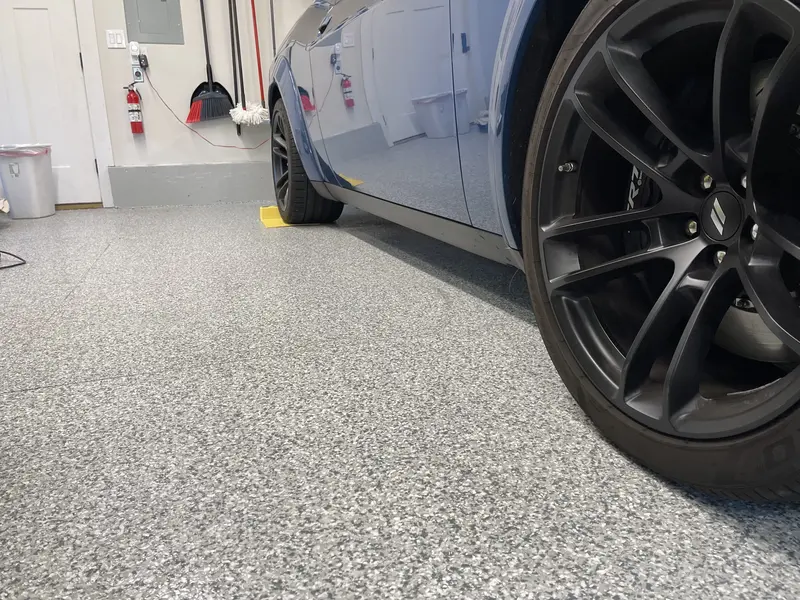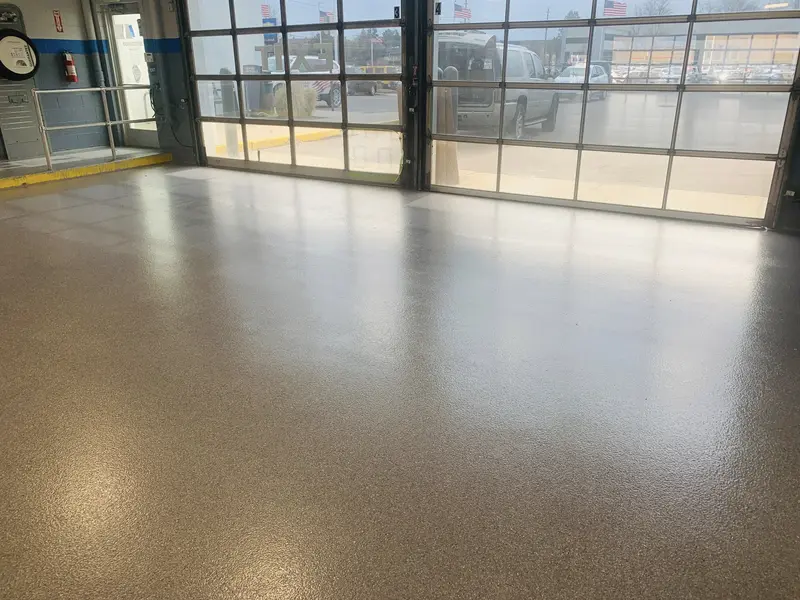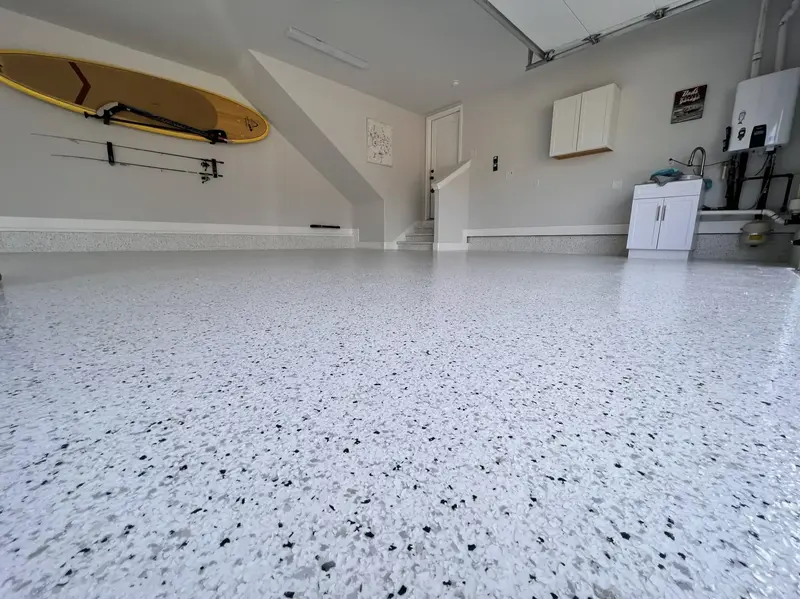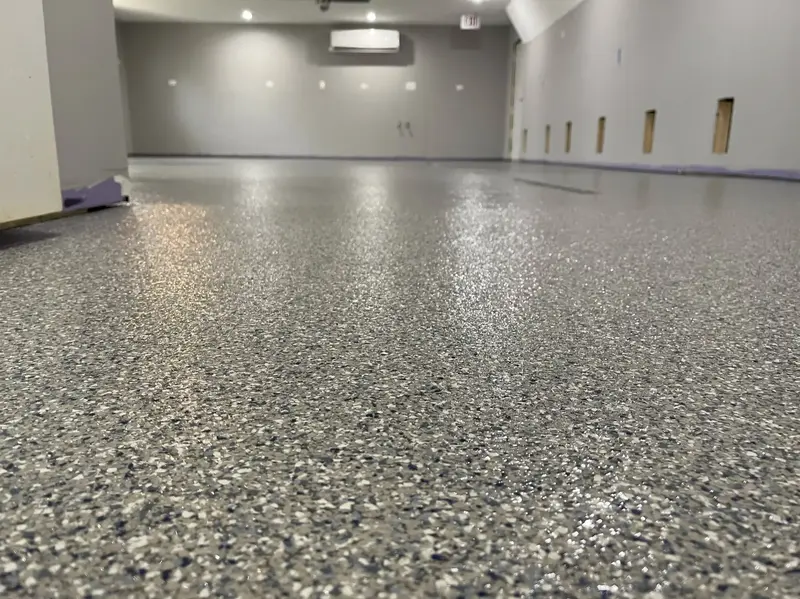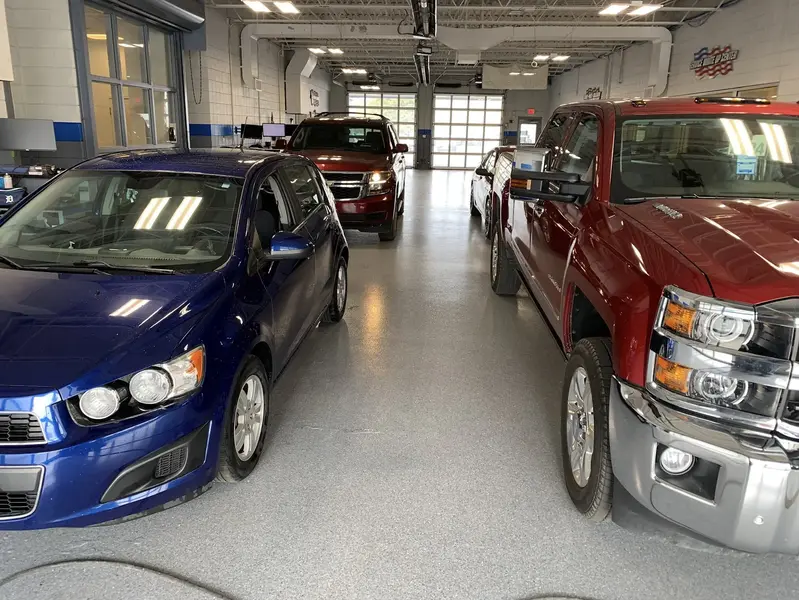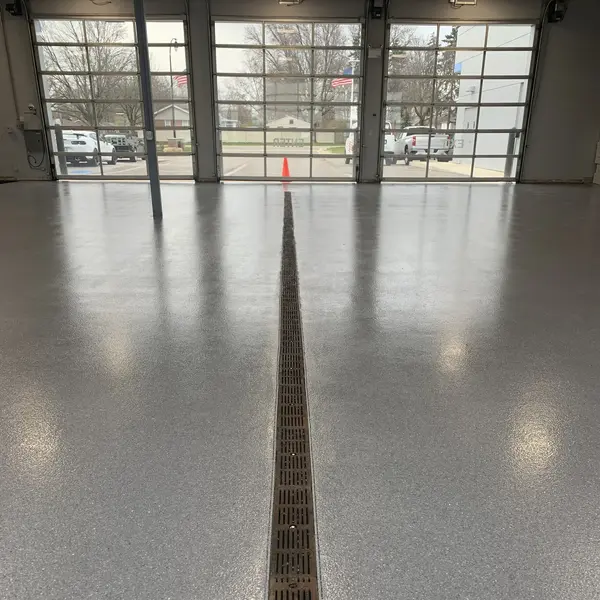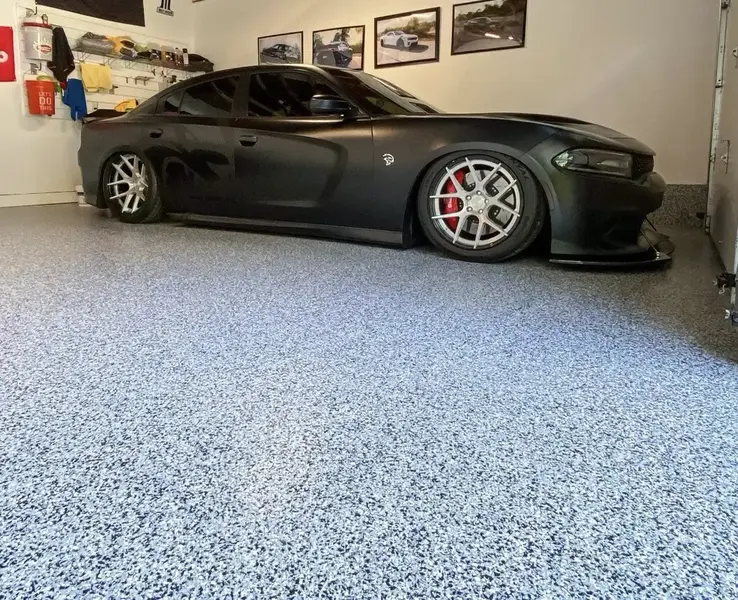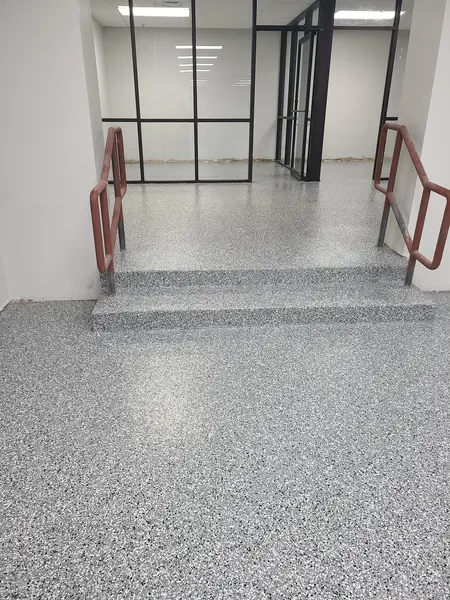 Epoxy & Polyaspartic Flake Flooring
Resinwerks™ chip & flake flooring systems combine high-quality blended vinyl flakes with epoxy and polyaspartic coatings to create a highly functional and aesthetically pleasing floors. Ideal for all types of environments, epoxy flake floor coatings offer a custom finish that can be designed to suit any space. Available with either a lightly textured or completely smooth surface, seamless chip applications are easy to clean while offering excellent resistance to abrasion and long-term wear.

Owners can select from a variety of chip blends, including simulated terrazzo flooring finishes. This highly economical alternative provides the same look and feel of terrazzo at a fraction of the cost. Simulated terrazzo systems incorporate specialized chip blends with an additional resin matrix comprised of our LevelGuard™ EP 100% solids grout coat. Chip systems are often finished with our high-performance Kinetic® polyaspartic topcoat. The end result is a smooth, easily maintainable floor that performs excellent in heavy-traffic environments.
Chip System Design
Seamless chip systems from Resinwerks can be built in a number of ways to suit both the requirements of the environment and the parameters of the installation. In general, these systems consist of a primer, vinyl flake broadcast, grout coat and topcoat.

Primers may consist of a variety of epoxy, polyurethane concrete or polyaspartic coating materials depending on project specific requirements. These products may be substituted to account for circumstances such as higher moisture vapor transmission rates in the concrete, existing substrate condition and project return to service requirements.

Grout coats and topcoats may be modified to allow for additional or less texture depending on the owner or specifier's preference. In addition, topcoats may also incorporate added levels of traction and have the capability to provide either a gloss, satin or matte finish.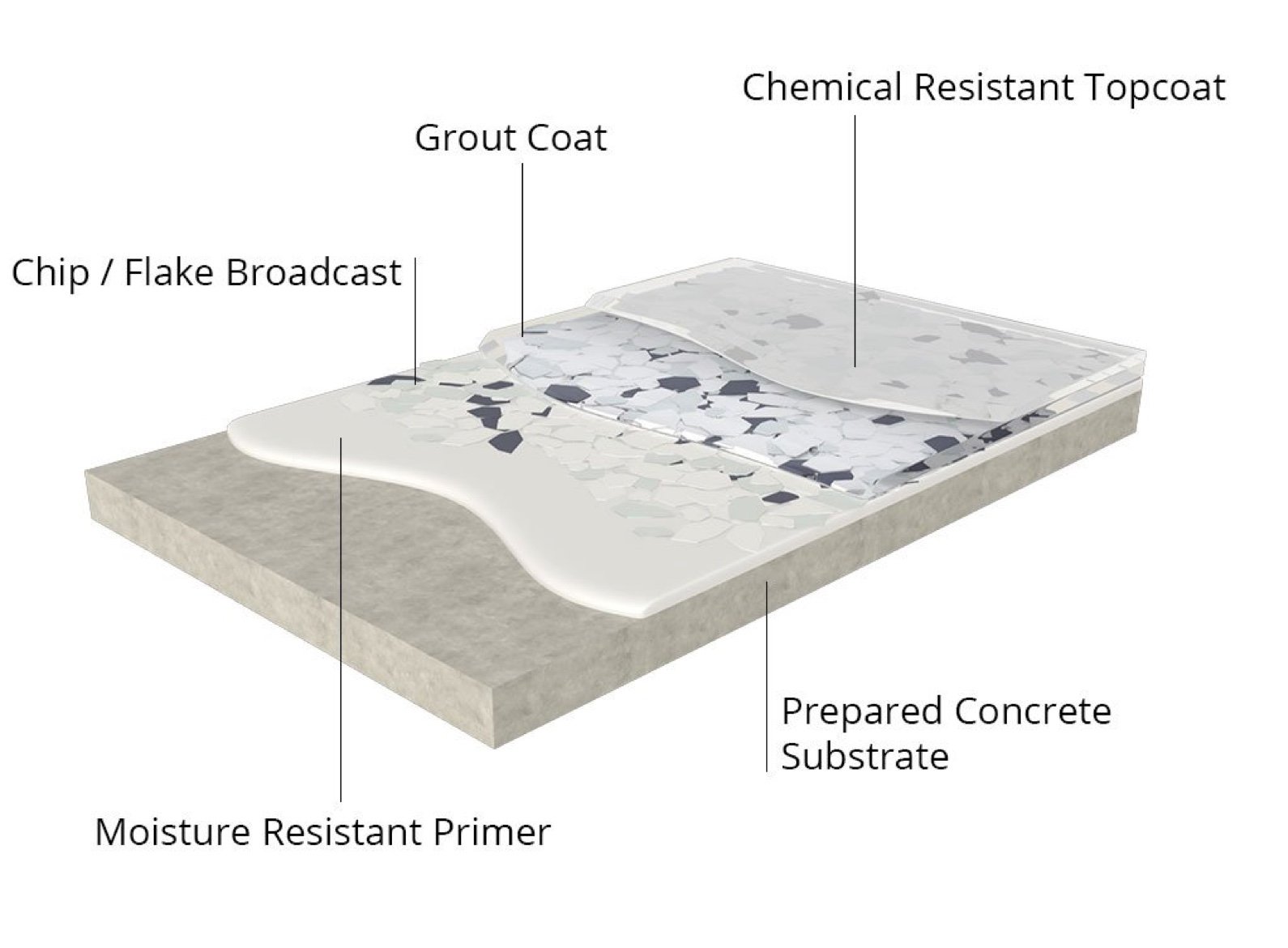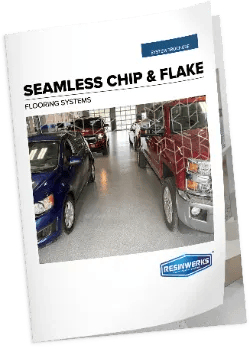 Seamless Flake Flooring
Resinwerks offers a variety of flake finishes, including custom designed systems to match your project's requirements. Download this helpful guide to learn more about our standard colors and product options.
CASE STUDY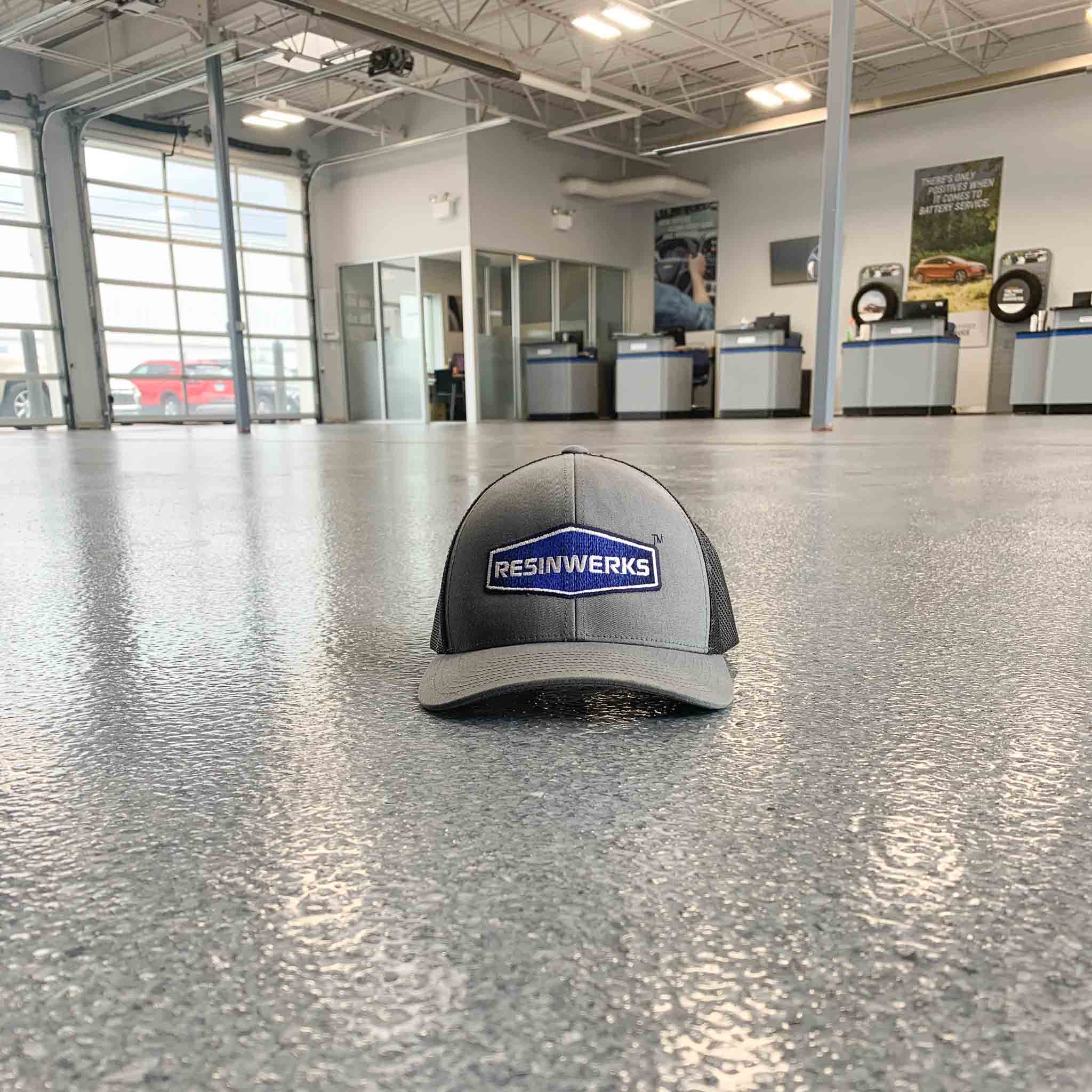 Feldman Chevrolet Service Bay Drive Up Lanes
As one of the largest car dealership networks in the upper Midwest, Feldman Chevrolet strives to maintain its reputation by providing its clients with outstanding service. In 2020, with most of the country shut down, Feldman decided to significantly upgrade their dealerships throughout the area. A key component to these projects was to install a brand new flooring surface within the service drive up lanes.
LEARN MORE
Get In Touch Today
Contact us to discuss your application, get samples
or schedule an estimate.
Subscribe
To our newsletter