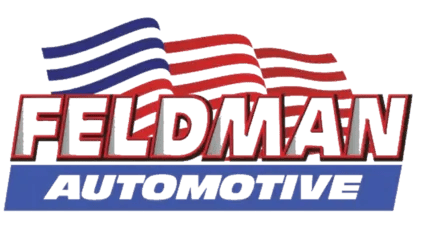 As one of the largest car dealership networks in the upper Midwest, Feldman Chevrolet strives to maintain its reputation by providing its clients with outstanding service. In 2020, with most of the country shut down, Feldman decided to significantly upgrade their dealerships throughout the area. A key component to these projects was to install a brand new flooring surface within the service drive up lanes.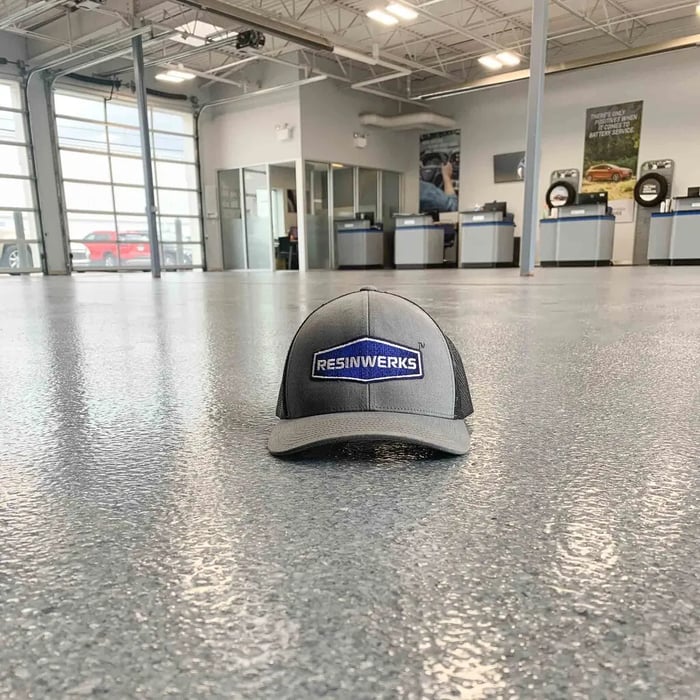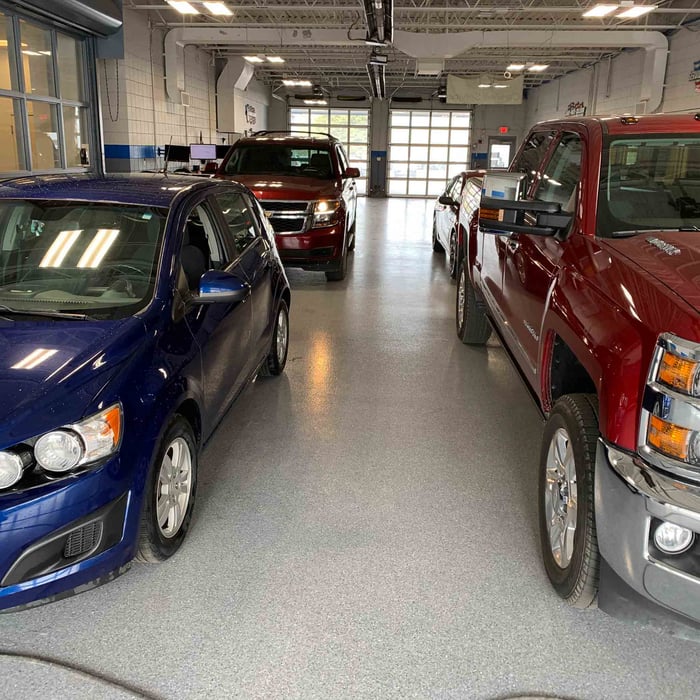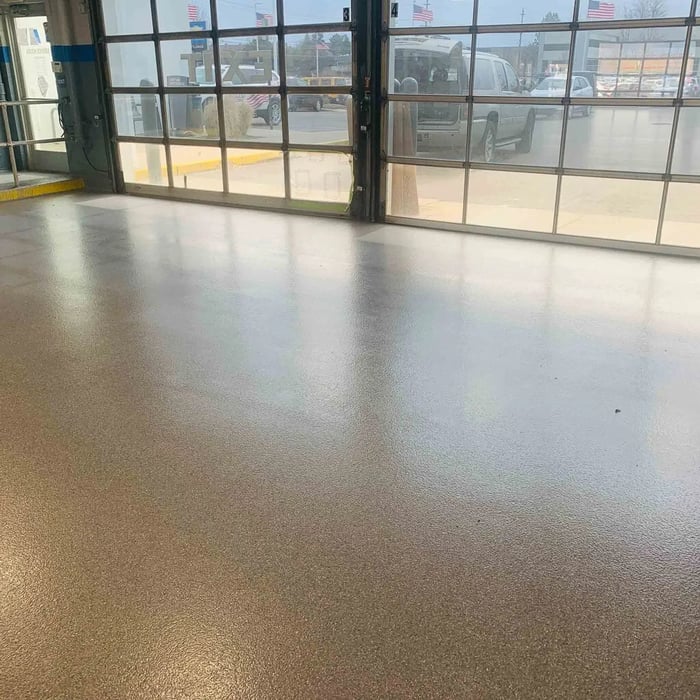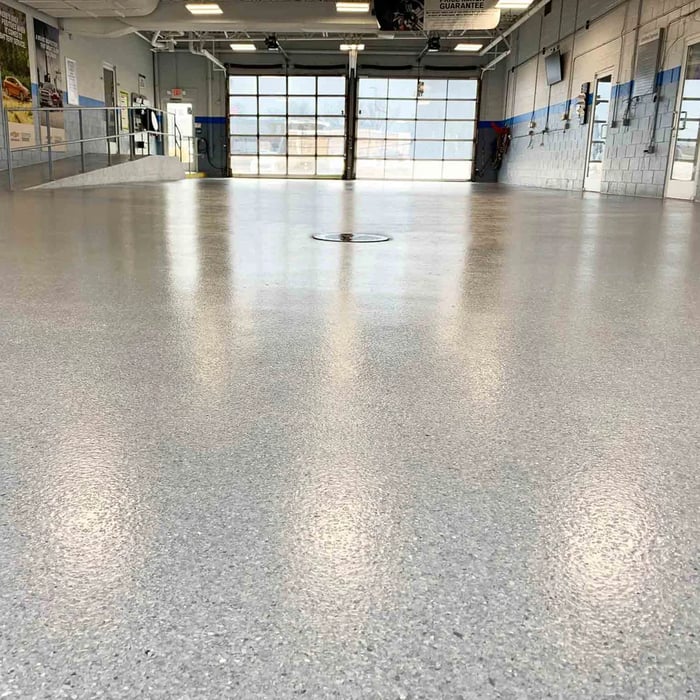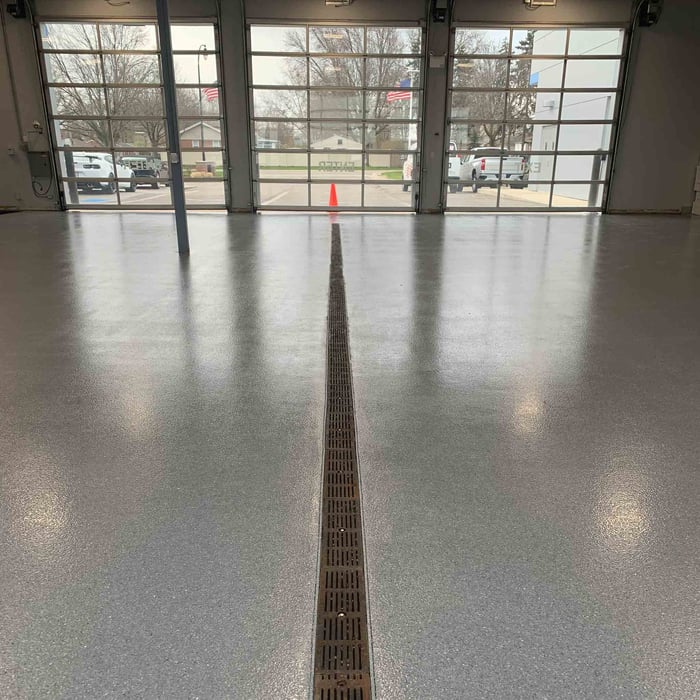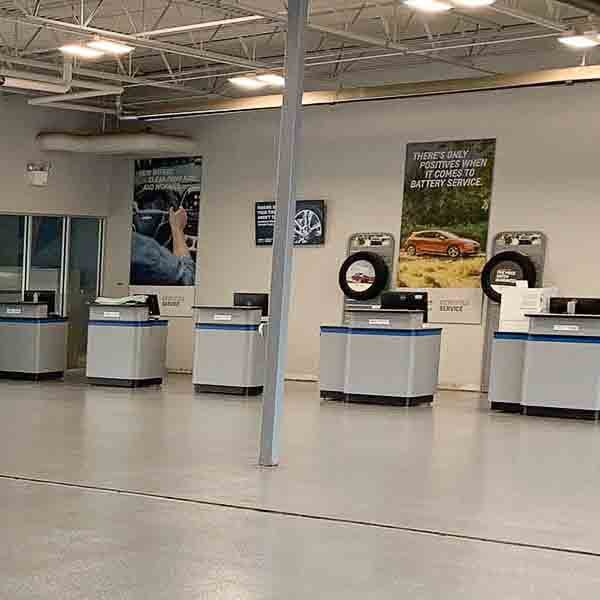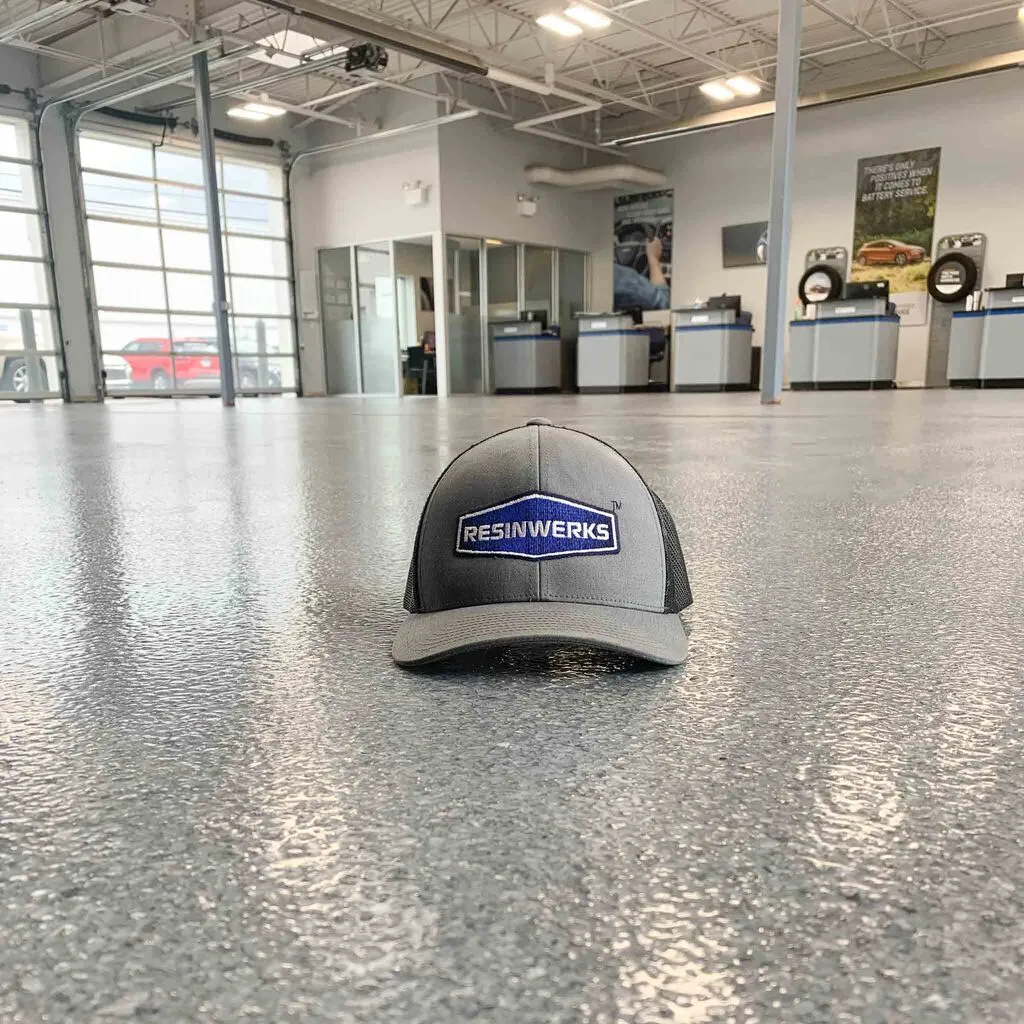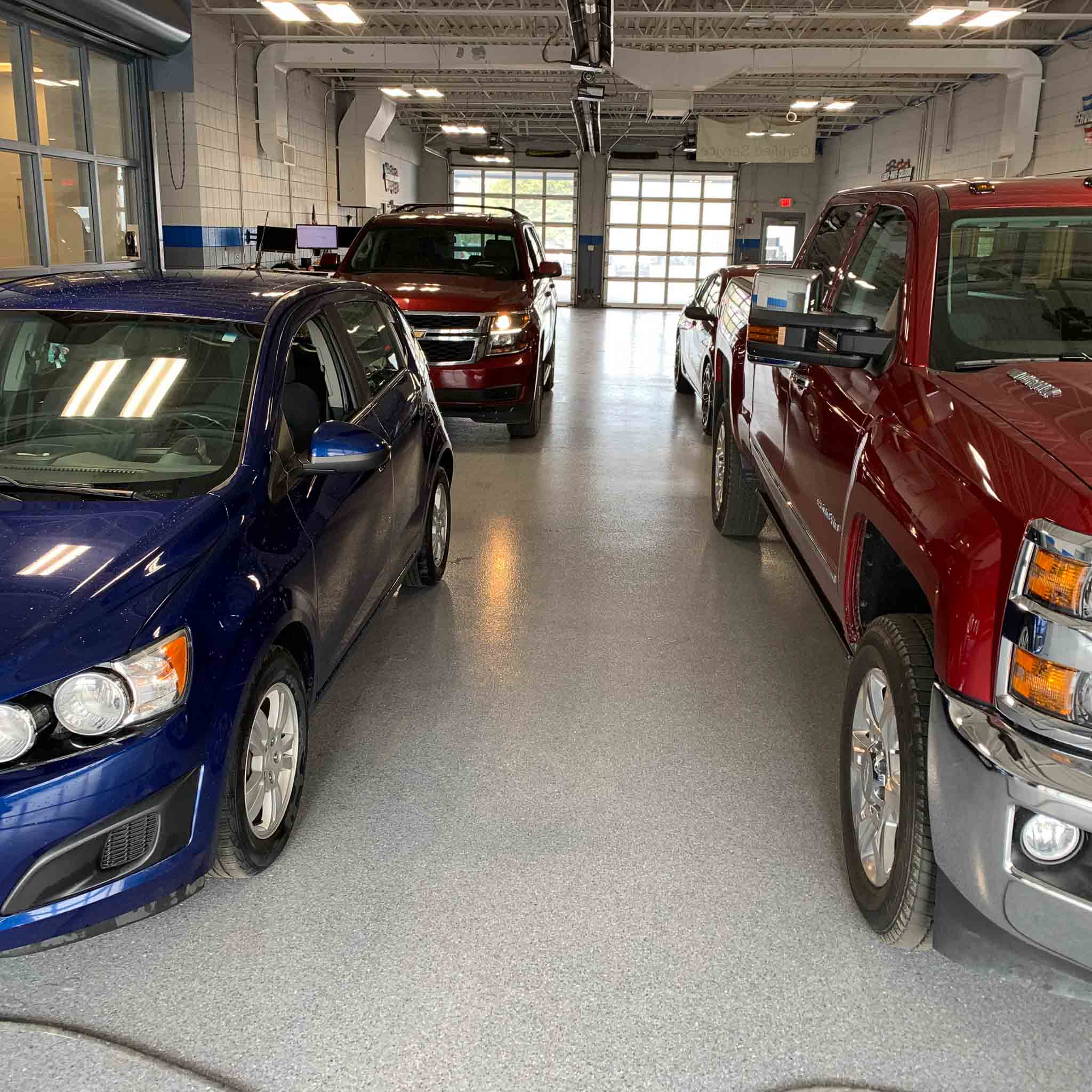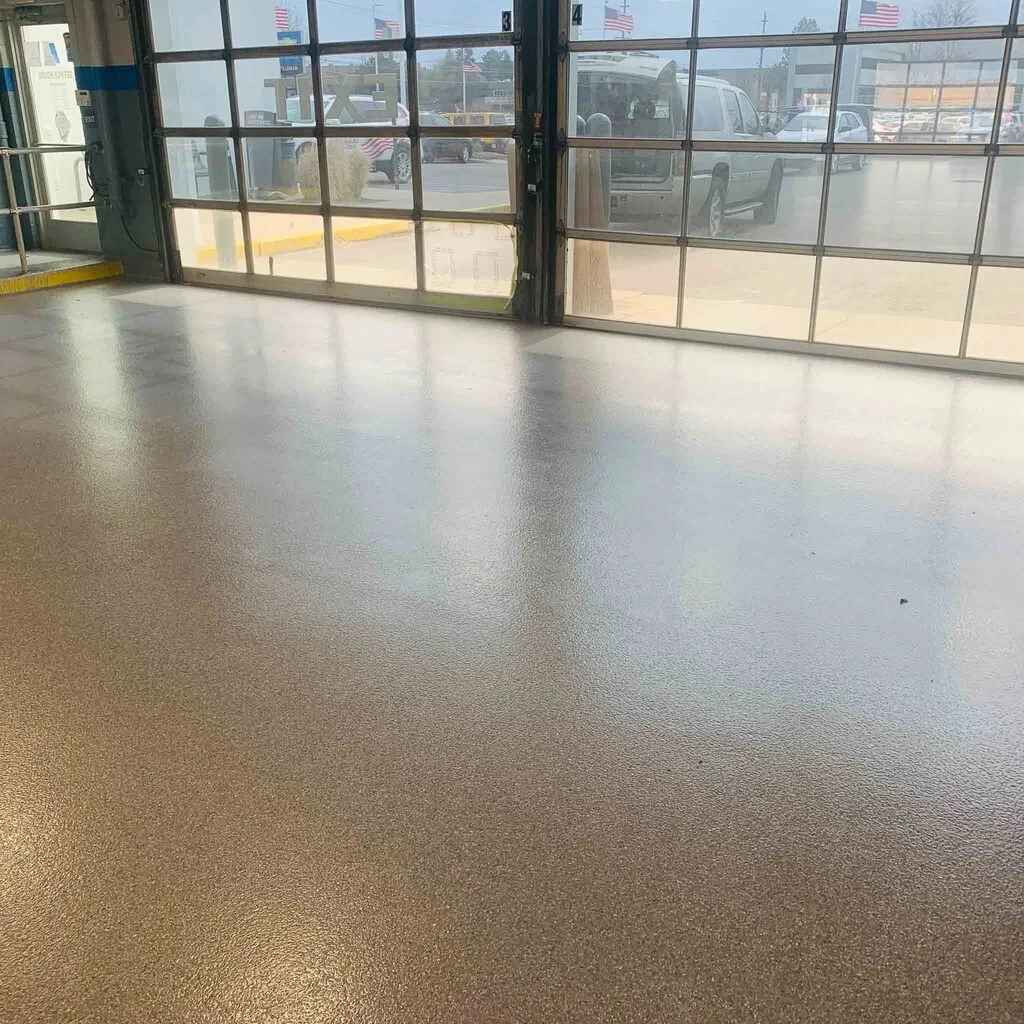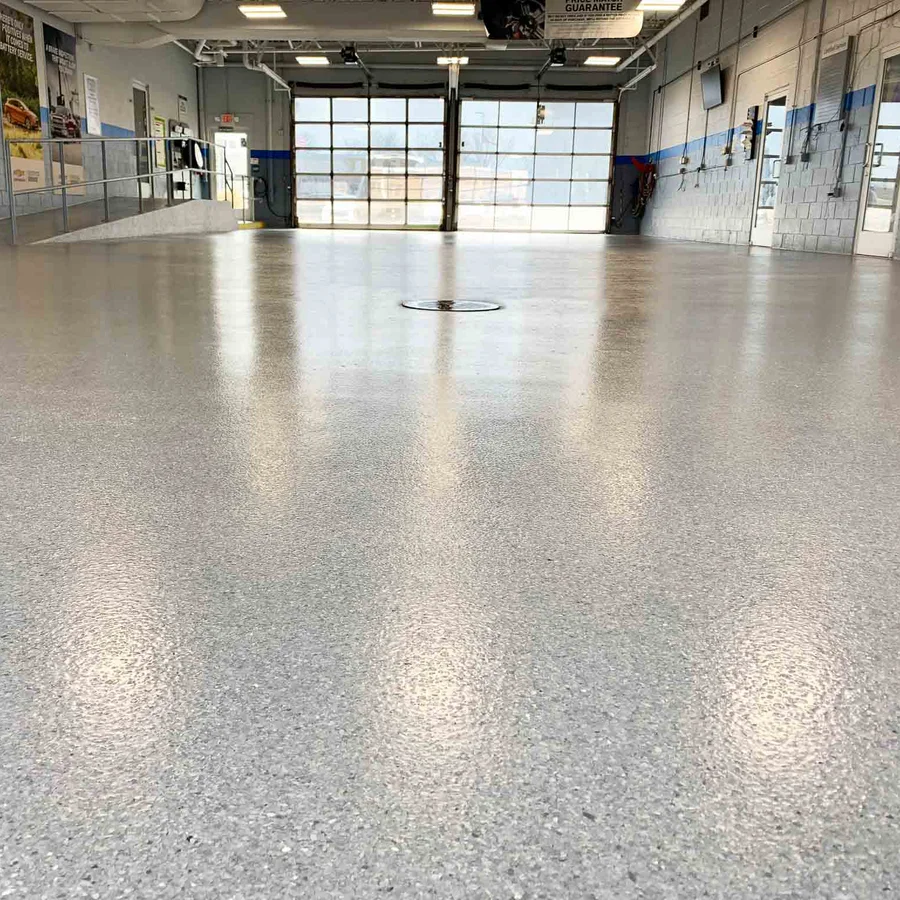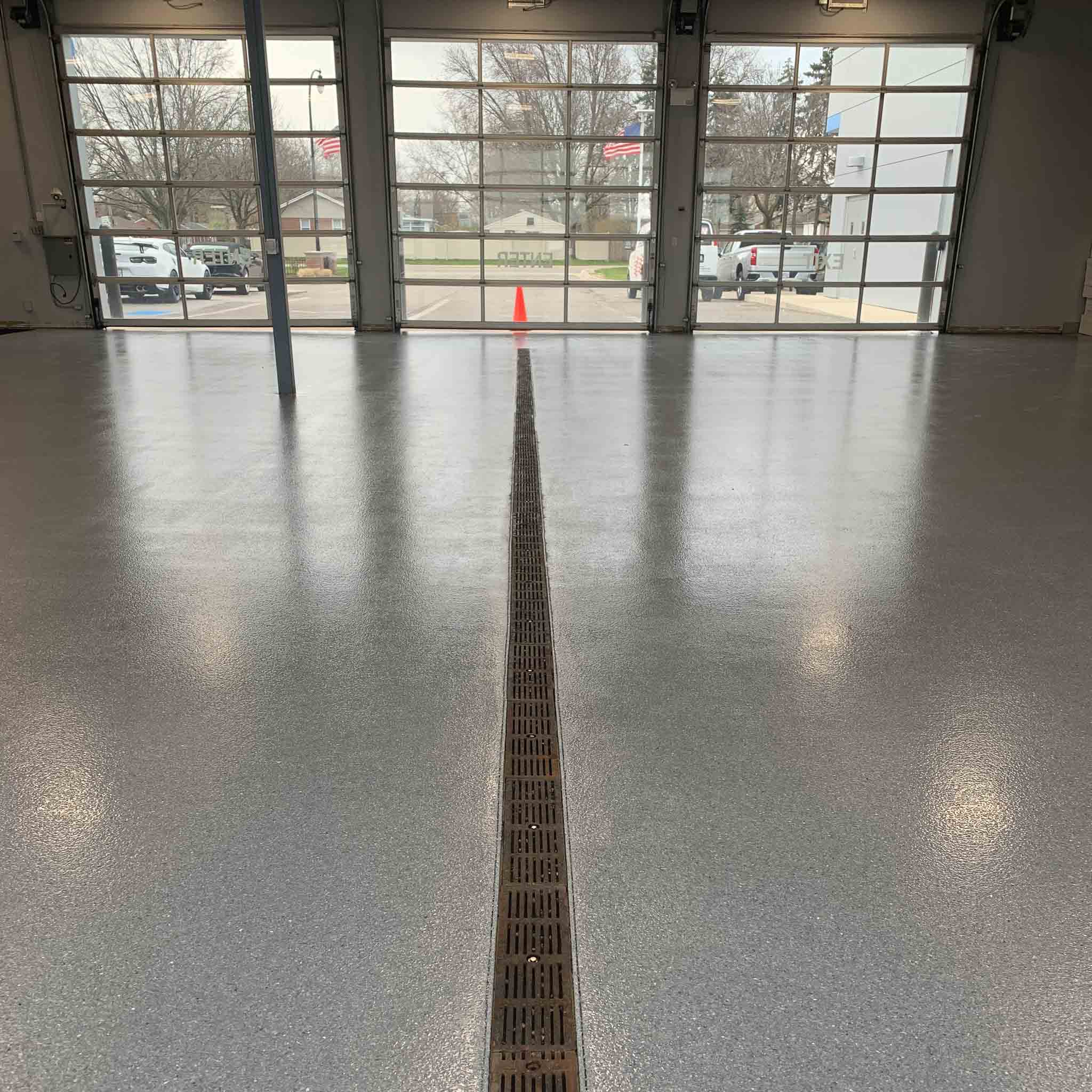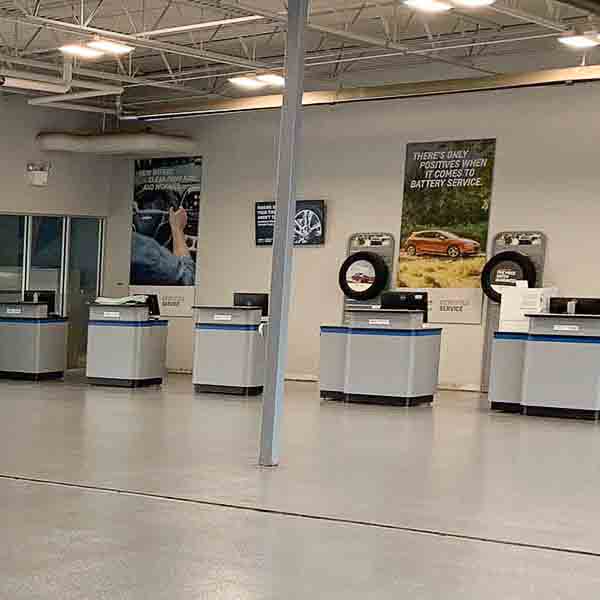 Chip & Flake System
Service drive up areas are an incredibly important aspect of any modern car dealership. They must be durable enough to withstand constant heavy traffic while providing for adequate coefficient of friction levels to help prevent slip and fall – even in wet settings. These floors are subject to constant abuse from dirt and road debris. They also must also be aesthetically pleasing for clients as they will leave a lasting impression on the overall service experience and quality of the dealership.

For this project, the owner and general contractor selected Resinwerks and a 3-coat flake system that incorporates the Resinwerks LevelGuard EP Primer, Vinyl Flake Broadcast, Kinetic HS Polyaspartic Topcoat and HDC 100 urethane finish. This high performance system offered Feldman Chevrolet a terrific looking floor with minimal installation downtime and superior long-term performance. The final finish was fortified with a high-performance aggregate for improved durability and traction.
Get In Touch Today
Contact us to discuss your application, get samples
or schedule an estimate.
Subscribe
To our newsletter