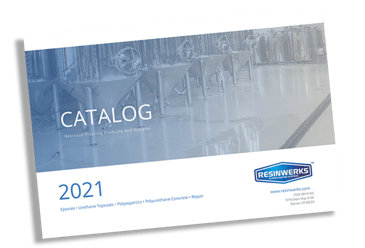 Resinwerks offers a complete line of polyaspartics, epoxies, floor coating pigments, urethane cement and other materials. Download our 2021 catalog to learn more about our line of sustainable high performance concrete floor coatings.
Interested in Trying Out Some Material?
Our materials have been designed to be both easier and safer to use, with minimal solvents and VOCs. We realize changing floor coating manufacturers can be challenging. To help your evaluation process, Resinwerks is pleased to offer 50% off on trial materials for new contractors.
Training & Support:
We offer comprehensive training, free product demonstrations and onsite technical support. Put our over 40+ years of resinous flooring experience to use and advance your business. Contact us today to lean more about our incentives for new contractors.
Connect with Us:
Learn more about why resinous flooring contractors have made Resinwerks one of the fastest growing floor coating manufacturers in North America.